Determining Our Vision for the Next Decade
Marshall's strategic planning process will help us determine how we can thrive in a dramatically changing public funding environment. Students, faculty, staff and community: We are working together to develop a shared future vision for the university we love so much.
This site is designed to further the goal of sharing and articulating that vision with our campus community. Please join us in this cooperative effort to lead Marshall University with a clear vision to the year 2020 and beyond.
---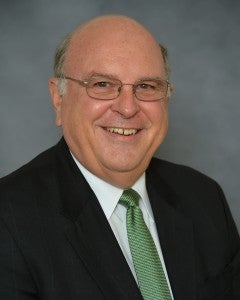 January 22, 2015
Dear Colleagues,
I am proud and humbled to be here as your interim president.
I want to assure you that we are moving ahead aggressively on the critical Marshall 20/20 strategic planning process started by President Kopp. This is a top priority for me while I am here.
The opportunities and challenges we face as an institution are significant and I intend to be fully engaged in rolling up my sleeves and working beside you to make our university better.
As you know, work groups last fall made recommendations about how programs and services might be offered more efficiently. These gains in efficiency will position us to operate in the face of ongoing cuts to state funding and will free up resources for investment in university priorities.
Earlier this week, I participated in a meeting with a group of more than 100 members of the campus community to kick off the implementation phase, about which you'll be hearing more in the coming days and weeks.
I am quite impressed with the work that has been done to date and the willingness of the work group participants to think "outside the box." They recognize that the very future of Marshall University depends on the work they are doing right now.
They also recognize that this is not a one-time exercise. Through these efforts, we are becoming a model for higher education in West Virginia and beyond. This is a framework that will be used in the future to help Marshall continue to grow and prosper.
I look forward to working with you to keep Marshall moving swiftly forward, focused on the welfare and education of our students.
Sincerely,
Gary
Gary G. White
Interim President