Determining Our Vision for the Next Decade

---
Determining Our Vision for the Next Decade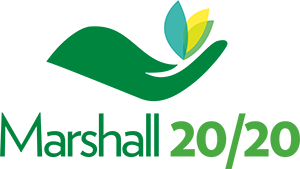 University Communications to rework printing, promotional item, advertising procedures (July 27, 2016)
In keeping with the Marshall 20/20 goal of streamlining the communication and promotion processes of the university and making them more efficient, the Office of University Communications is instituting an online request form for its services. The form will be available soon on the UComm website.
Office Space Inventory (July 6, 2016)
As part of a Marshall 20/20 initiative, Operations is currently conducting a space utilization inventory on the Huntington campus.
Budget Agenda Item for the April 27 Board of Governors Meeting (April 22, 2016)
As the State of West Virginia has not yet finalized a budget for Fiscal Year 2016-2017, approval of the Fiscal Year 2016-2017 Budget and the Academic Year 2016-2017 Tuition and Fees will be delayed until the State Budget is finalized. To enable planning for 2016-2017 to continue, a Draft Operating Budget and three options for Contingent Tuition Increases will be proposed for approval.
White Paper:  Intercollegiate Athletics at Marshall University (April 13, 2016)
This document is intended to start a discussion with the campus community by:  1) establishing transparency regarding the university's budget for athletic programs; 2) comparing the level of institutional support for athletic programs at Marshall with peer institutions; and 3) answering some of the most-frequently asked questions about funding intercollegiate athletics at Marshall University.
Budget Work Group (April 12, 2016)
The Budget Work Group met Tuesday, April 12. First, the group reviewed state budget scenarios that had been reported in the Charleston Gazette-Mail that day. The governor's office emphasized that those scenarios were not recommendations, but examples to start discussion.
Academic Portfolio Review (April 11, 2016)
The deans' final portfolio review updates and a summary of results from the program viability review, with background information as context, is now available.
Budget Work Group (March 29, 2016)
Members of the Budget Work Group met again on Friday, March 29.
Energy Savings Update (February 2, 2016)
Several recent operational changes have been made on the Huntington campus with the goal of utility cost savings and more efficient space utilization. These changes were recommended by Marshall20/20 workgroups.
Salary Increases Effective Jan. 1, 2016
The Marshall University Board of Governors at its Dec. 9, 2015, meeting approved salary increases for some university employees. The salary increases were made possible by the savings realized through the Marshall 20/20 process.
View message archive.
---
We are taking charge of our destiny. We recognize as a university community that we need to make changes now to the way we operate or we risk being in a financial situation that requires sudden, unplanned adjustments.

We are making a strategic shift from spending to investing in university priorities.

We will use the talents and knowledge of people from across the university to help evaluate the university's services, make recommendations for improvements and implement solutions.

We will thoroughly examine every opportunity to improve needed services, eliminate outmoded services, cut costs and increase revenues.

We will find $7-10 million in cost savings/revenue enhancements.

We agree that some reorganization and re-training will be necessary to improve efficiencies and increase revenue.

We will strive to ensure that—as much as feasible within budgetary and administrative constraints—organizational changes will honor a social contract that rejects involuntary transfers and layoffs. Emphasis will be placed on reorganizing staff and consolidating positions opened through attrition.

We pledge that our most valuable resource—our people—will be treated with dignity and respect throughout this process.