Gallery 842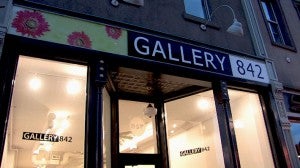 Gallery 842 is an off-campus commercial art gallery located at 842 4th Avenue in downtown Huntington, and operated by the School of Art and Design in collaboration with Marshall University and the local community. Free and open to the public, the gallery is an educational and cultural resource that serves art students, artists and the local community in several significant ways.
Gallery 842 offers local artists and artisans the valuable opportunity to exhibit and sell their work within their own community. For art students, it is also a competitive public venue to display their best works alongside that of their artist peers, student and professional. The gallery enables students, artists and the community to experience and interact with firsthand the latest contemporary artwork by established artists exhibiting on a local, regional and national level.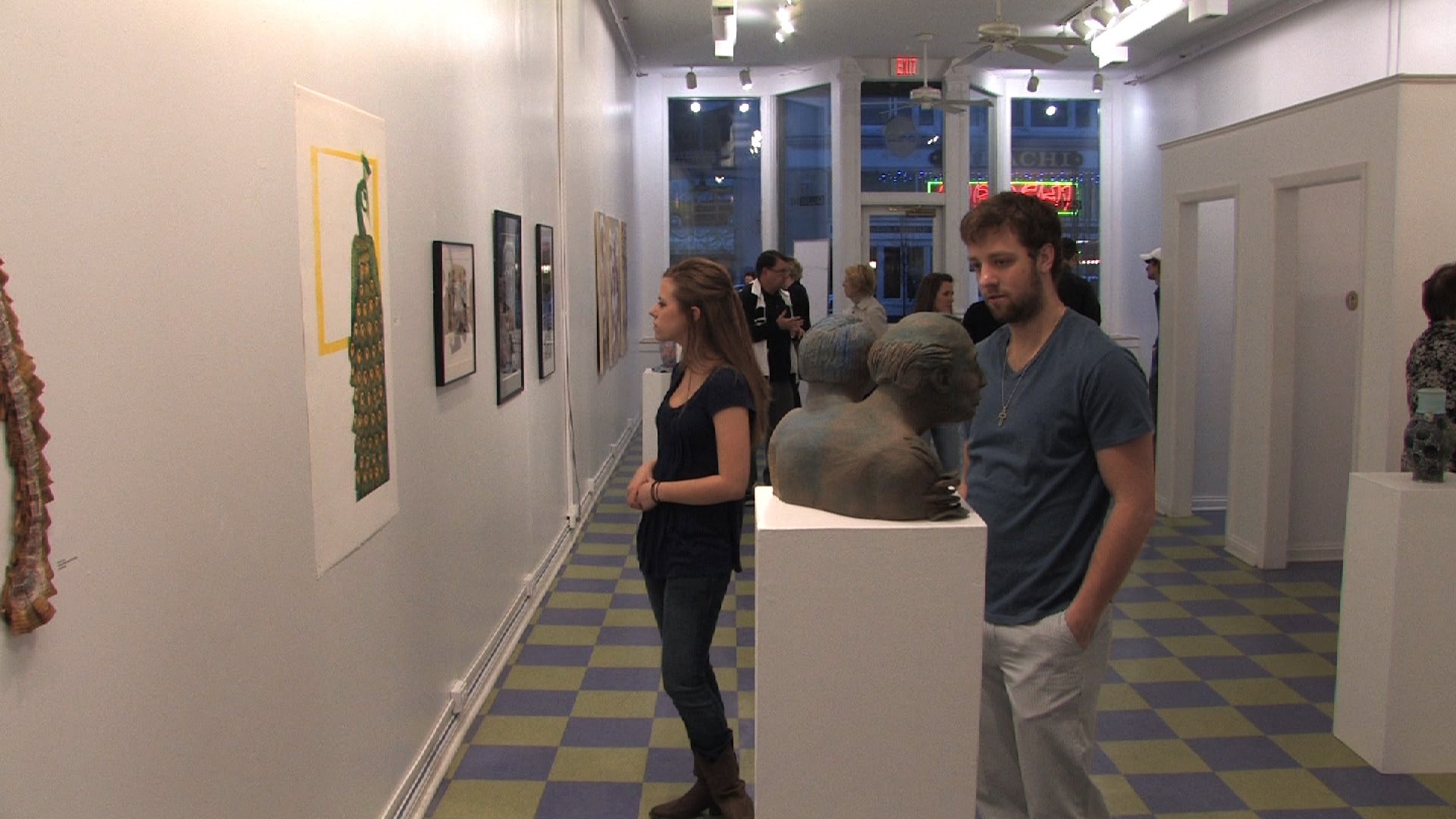 As an active component of the local community, Gallery 842 encourages schools and local groups to consider organized visits to the gallery. With notice, we can arrange a guided tour including a discussion of the current exhibit on display. The gallery is also available to be rented for special events.  Please inquire for further details.
Hours:
Tuesday – Saturday, 12 – 7 pm
Spring 2014 Schedule
28th Annual Student Juried Exhibition
January 24 – February 14
Opening reception and awards ceremony: Friday, January 24, 6-8 pm
Dan Senn
February 25 – March 1
Opening reception: Tuesday, February 25, 6-8 pm
Ian Hagarty
March 14 – April 25
Opening reception: Friday, March 28, 6-8 pm
General questions/media requests:
Jessica Long, Director
Birke Art Gallery, Gallery 842
School of Art and Design
Marshall University
304-696-2296
long43@marshall.edu
If you are interested in submitting a proposal for an exhibition at Birke Art Gallery or Gallery 842, please use Exhibition Proposal.
Additional information: