Prospective Students
This is an exciting time to be at Marshall University. The School of Art & Design is growing and evolving, with both traditional and online courses that build the skills required to compete for challenging careers in a changing market.
If you would like to set up a campus tour, speak with a faculty member in a specific area of interest, or to obtain additional information about our bachelor or master of arts degree programs, please call (304) 696-6760. You can also write to us at Marshall University School of Art & Design, One John Marshall Dr., Huntington, WV 25755-2220. We invite you to visit our beautiful and growing campus, tour the art and design facilities, witness the outstanding art and design work our students are producing, and meet the wonderful and talented people in the College of Arts and Media.
Art & Design Opportunities:
Opportunities in the visual arts continue to expand as business, industry, and education employ an increasing number of people with professional training in the visual arts. Schools and museums employ art educators and visual artists. Successful studio artists are awarded commissions from private corporations and public agencies, and sell their work through galleries and crafts venues. In addition, our Masters of Arts graduates work as instructors or in staff positions in higher education. Graphic designers and illustrators find rewarding positions in advertising agencies, corporations, and design studios as well as many freelance opportunities, and new career prospects are being developed constantly.
The demand for art and design graduates is on the rise. According to Daniel H. Pink author of, A Whole New Mind: Moving from the Information Age to the Conceptual Age, the 21st century calls for versatile visually literate workers with broad pragmatic and poetic skills. Pink observes, [T]he last few decades have belonged to a certain kind of person with a certain kind of mind – computer programmers who could crank code, lawyers who could craft contracts, MBAs who could crunch numbers. But the keys to the kingdom are changing hands. The future belongs to a very different kind of person with a very different kind of mind – creators and empathizers, pattern recognizers, and meaning makers. The people – artists, inventors, designers, storytellers, caregivers, consolers, big picture thinkers – will now reap society's richest rewards and share its greatest joys.
Academic and artistic progress is vitally important to the success of our students and the Visual Arts program. Exhibitions, visiting artists and organized trips create a climate that encourages creative growth. The education you receive at Marshall University will not only give you the technical skills you need, but will provide you with the intellectual tools to function as a professional artist, designer or educator in today's complex society.
We offer seven undergraduate degree emphasis in Ceramics, Fibers, Graphic Design, Painting, Printmaking, Photography, and Sculpture.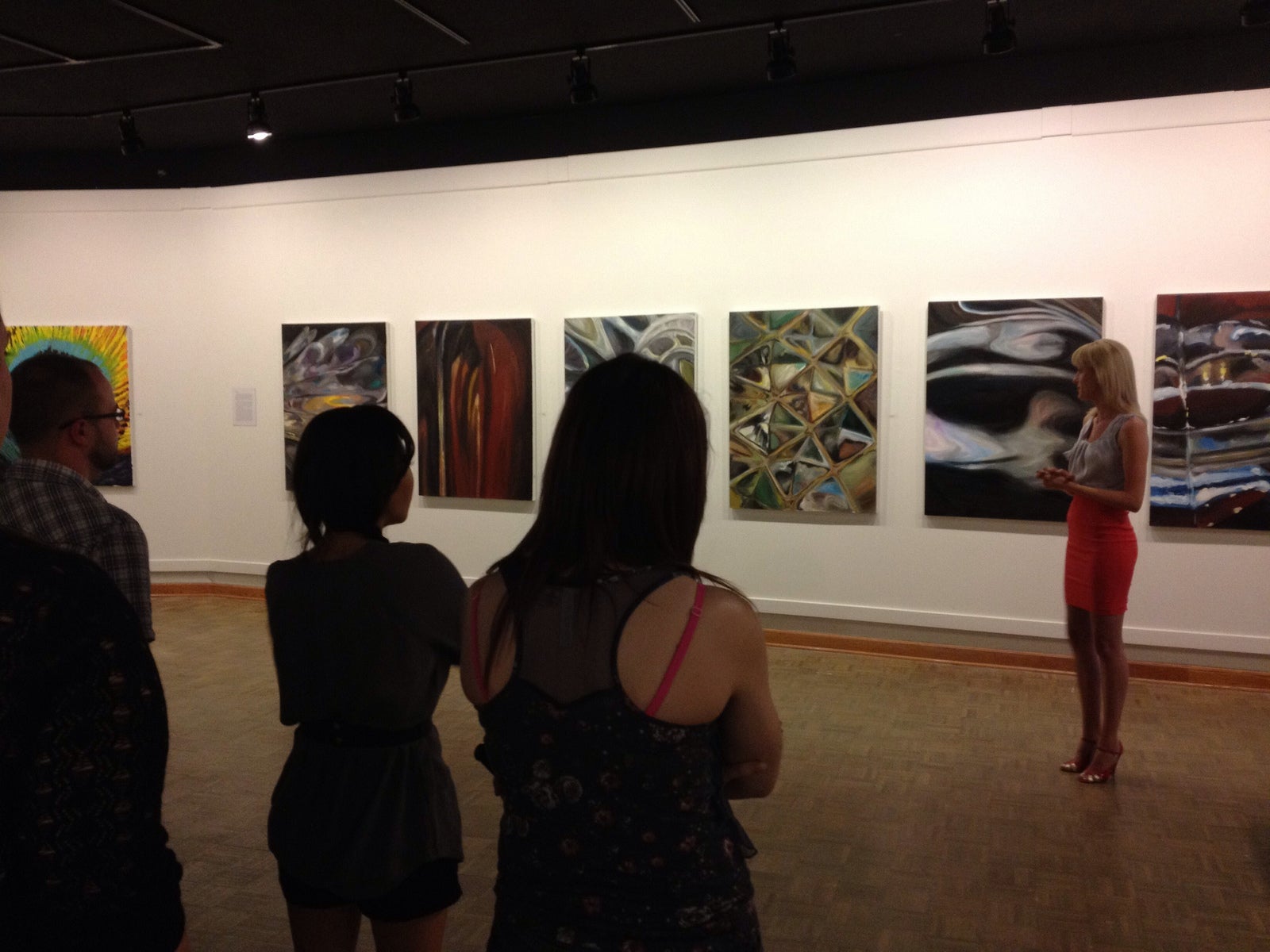 Art & Design Facts:
We have a terrific new 8000 square foot facilities in both ceramics and sculpture. Our graphic design program is the best in the state of West Virginia. Our photography darkroom facilities are in the process of being upgraded and we have the only weaving program in the state. Our professors in printmaking and painting have national reputations.
We currently have over 200 students majoring in our Visual Art undergraduate and graduate programs.
The School of Art & Design offers full-time, part-time and evening study, and has the programs and facilities to help you define your place in the visual arts field.
Our faculty and staff, along with the Dean of the College of Arts and Media, Don Van Horn, the Associate Dean David Castleberry, and the Student Service Specialist, Tammy Reynolds, are here to provide personalized advising, instruction, and mentoring.
We offer a solid foundation of the technical skills needed to succeed in the fine art field, and encourage advancing students to pursue individually designed creative paths to meet their academic and artistic goals.
We offer several scholarship opportunities to perspective and current students. There are Promise Scholarships, The John Q. Hill Memorial Scholarship, The Stewart Smith Scholarship, The Marshall University Fine Arts Gala Scholarship, The Garth Brown Scholarship, The Donald B. Harper Scholarship, four half-tuition for freshmen, six half-tuition for enrolled students, and four School of Art & Design Scholarships for enrolled students.
Admissions and Financial Aid
Information regarding the undergraduate program can be obtained through the Admissions Office. We want you to receive all of the information necessary to help you make an informed decision concerning where you hope to attend college.  Information concerning graduate school can be obtained from the Marshall University Graduate College.
Financial Aid information can be found at:http://www.fafsa.ed.gov or by calling their toll free number at 1-800-438-5390. You can also contact them through the Financial Aid Office located at Marshall University by calling (304) 696-3162, fax at 696-3242 or email them at sfa@marshall.edu.
Additional online sites for financial assistance include: Direct Loan: http://www.ed.gov/DirectLoan/ Direct Loan Servicing Center: http://www.dlservicer.ed.gov or you can contact them through their toll free number at 1-800-848-0979 AmeriCorps: http://www.americorps.org
About Marshall University
Founded in 1837 in Huntington, West Virginia, is a multi-campus public university providing innovative undergraduate and graduate education to over 14,000 students including 4,000 graduate and medical students. One of eight academic colleges and schools, the College of Arts and Media is a dynamic unit organized into three schools: School of Art and Design, School of Journalism and Mass Communications, and School of Music and Theatre.
Local
Huntington Chamber of Commerce:http://www.huntingtonchamber.com
The Local Newspaper: http://www.herald-dispatch.com
Cabell County Schools: http://boe.cabe.k12.wv.us
Shopping: http://www.huntingtonmall.com
Dining Guide: http://www.savour.us
Downtown: http://www.pullman-square.com
Huntington Museum of Art: http://www.hmoa.org
Regional
Visitors Bureau: http://www.wvvisit.org
Charleston Convention and Visitors Bureau:http://www.charlestonwv.com
State Parks: http://www.wvstateparks.com/map.html
White and Yellow Pages online: http://huntingtonwv.areaconnect.com
Home finding Services: http://www.prudentialbunch.com