WHO is WHO?
PRESIDENT

Alexandra Pfost
Major: Marketing
"It's such an honor to lead the most incredible organization on campus. These are some of the best people I have ever met, seriously! I enjoy being involved and making a difference. In addition to CAB, I am a College of Business Senator in SGA and a Victoria Secret Campus Representative. So if you see someone running around campus with bright pink boxes (or anything pink for that matter), it's probably me."
VICE PRESIDENT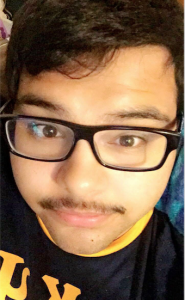 Raul Moreno
Major: International Business and Marketing
"People usually say I am quiet at first, which is true, but afterward, I am a ball of childishness and energy. I laugh a lot, and I mean A LOT check out my snap story and see for yourself. I can be cringingly and eye rolling funny. I like to sing (not that I'm good at it), to dance (not professionally but I'll teach you how to cha-cha on group trips), and I love puns!"
OFFICE INTERN & DIRECTOR OF PROGRAMMING
Kaitlyn Shouse
Major: Public Relations and Advertising
"I love getting out and being involved in all thing's Marshall as I bleed Marshall inside and out. Football season or as most people call it fall is my favorite time of the year. I can't wait to bring new and exciting things throughout the school year and get students excited about being a son or daughter of Marshall!"
DIRECTOR OR MARKETING
 
Leslie Young
Major: International Business
"If I could marry dance I would. I like reading books, going on new adventures, puns, memes, and learning from people. I like puns and memes. I love to laugh because life is fun! People usually see me and think I'm mean but I promise you I'm not. I'm like a sour patch kid, first I'm sour, then I'm sweet. If there's music around you will definitely see me dancing (beware of the dancing shark)."
DIRECTOR OF EVENT MANAGEMENT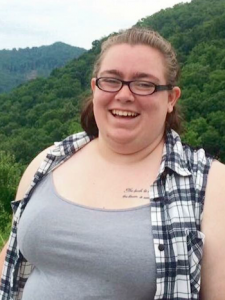 Faith Winklemann
Major: Elementary Education 
"I am looking forward to being able to help bring amazing things to campus that will allow the students to make wonderful memories like mine with splatterbeat and FEST:2!" 
DIRECTOR OF PUBLIC RELATIONS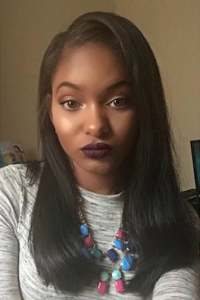 Pamela Young
Major: Public Relations and Broadcast Journalism
"I love to sing and listen to music, enjoy my alone time, watch movies, and I love to binge watch 'Limitless,' 'Pretty Little Liars,' 'Empire,' 'Prison Break," and more. I love to work out and would NEVER pass up LEG DAY. I have a male Yorkie poo, Kai, and a female black Bombay kitten, Esme. I enjoy pranking my boyfriend, Jordan and making fun of each other every day.