Speakers
Dr. Maria C. Babiuc-Hamilton is an assistant professor in the Department of Physics at Marshall University. Her research is in numerical relativity and involves the use of computational methods and supercomputer resources to solve Einstein field equations of general relativity for extreme astrophysical events like black hole collisions, in order to predict the form of gravitational waves they emit. She spent the last three summers in at the University of Pittsburgh as a visiting scholar involved in joint research with Jeff Winicour on the simulation of gravitational radiation from black holes. She has been awarded four TeraGrid supercomputer awards, a NASA seed grant and two NSF awards.
An associate professor and coordinator of Marshall University's Graduate Athletic Training program, Dr. Matthew Comeau has been involved in athletic training for 20 years. His interest is primarly in orthoses utilized in an athletic setting. He is currently undertaking an investigation into the utilization of elastic bands to determine if an expedited return to play after injury is achievable. Any method of investigation that involved orthoses use and biomechanics is of interest. 
Dr. Jan I. Fox is the senior vice president for information technology/chief information officer at Marshall University. Her responsibilities include the planning and integration of IT into all aspects of education, administration and research at the university. Her principal management responsibilities include Computing Services, Telecommunications, Libraries, Online Learning and Technology Outreach. Her teaching and research interests include epidemiology, rural broadband deployment, health information systems and the promotion of technology in postsecondary education.
Dr. Paul L. Hill is the vice chancellor for science and research at the West Virginia Higher Education Policy Commission. He also serves as executive director of the West Virginia Experimental Program to Stimulate Competitive Research, a state affiliate program of the National Science Foundation, and manages a number of competitive research programs with academic institutions throughout the state, including the West Virginia Research Trust Fund, the West Virginia Research Challenge Fund and the West Virginia Eminent Scholars initiative.

Dr. Stephen J. Kopp is beginning his seventh year as president of Marshall University. During his tenure, discovery and innovation have been on the upswing, with funding for research doubling since 2006. The engineering program has been revitalized and is now the fastest-growing undergraduate major on campus, and the university boasts a digital forensics program and a high-tech visualization laboratory. The Rahall Transportation Institute has become one of the top university transportation centers in the country, and the Marshall Institute for Interdisciplinary Research was founded to become a conduit for applied public-private research collaboration, investment and business development.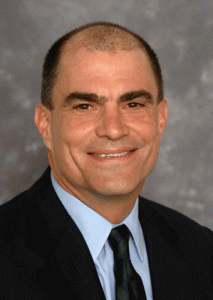 Dr. John M. Maher is the vice president for research at Marshall University and the executive director of the Marshall University Research Corporation. From 2003-07, he was the executive director of the Chemical Alliance Zone—a statewide collaborative devoted to economic development in the chemical and allied sectors. Previously, he worked for 21 years at Union Carbide Corporation, serving in a broad range of technical and managerial assignments in areas as diverse as catalysis research, plant technology support, intellectual property management, capital project execution and new business development.
A professor in the Department of Chemistry at Marshall University, Dr. Michael L. Norton conducts research focused on soft matter structures, including DNA based nanostructures, with emphasis on the fabrication and characterization of electro-optical nanoarchitectures for sensing applications. As a National Research Council postdoctoral fellow, he worked briefly in the area of oxide superconducting materials in the Optical and Electronic Materials Branch of the Naval Weapons Center at China Lake, Ca. As an assistant professor at the University of Georgia, he developed methods for the electrochemical growth of two dimensional superconducting oxide superlattices.
Dr. Douglas E. Spearot is an assistant professor in the Department of Mechanical Engineering at the University of Arkansas. His research focuses on nanoscale material behavior and multiscale structure-property relationships. Employing computational techniques developed specifically to study atomic scale behavior, his research explores the structure and behavior of defects in materials and their influence on material properties. Defects of interest include dislocations, damage induced during material service and internal interfaces.
An IT industry veteran, F. Selby Wellman is the retired senior vice president of Cisco Systems Inc. Before that, he held executive positions in engineering and marketing at Cisco. Prior to joining Cisco, he served as corporate vice president of sales and marketing at FiberCom Inc. and as corporate vice president of sales and marketing at Paradyne Corporation. He started his career at IBM Corporation and spent 15 years in various marketing and management positions. He also served five years as an officer in the U.S. Air Force. Since retirement, he has been a director at Redhat, Lulu Enterprises Inc., Lulu Ltd. and Workscape Inc. He is an owner of the Carolina RailHawks—a professional soccer team based in Cary, N.C. Wellman received his bachelor's degree from Marshall University, and undertook graduate studies at Arizona State University.
 
Dr. Joan E. Wilson has been a senior scientist at the Marshall Institute for Interdisciplinary Research since August 2009.  Before joining Marshall, she was with System Biosciences, where she was principal investigator on a Small Business Incentive Research award for developing novel tools for identification and validation of microRNA regulatory targets. Her group at the institute focuses on identifying non-coding RNA disease biomarkers and developing non-coding RNA based tools for gene regulation and genome manipulation.
A professor of physics and physical sciences at Marshall University, Dr. Thomas E Wilson conducts research in both condensed-matter and laser physics. He has taught most of the core courses required for the physics major, and particularly enjoys helping students appreciate the use of mathematics in physics. Wilson received the university's Charles E. Hedrick Outstanding Faculty Award for 2002-03, and has completed a sabbatical at the High Magnetic Field Laboratory in Grenoble, France. He has been a senior laser scientist at the Submillimeter Technology Laboratory of the University of Lowell, an assistant professor of physics at Connecticut College, a senior process engineer for Intel Corporation and a marketing physicist for Varian Medical Group.
Conference Chairs
Dr. Venkat N. Gudivada is a professor of Computer Science in the College of Information Technology and Engineering at Marshall University. He is the faculty campus champion for the West Virginia EPSCoR National Science Foundation CI-TRAIN project. His current research interests are in the areas of high-performance computing, software visualization and personalized eLearning.
Dr. Jack A. Smith is on the staff of the Center for Environmental, Geotechnical and Applied Sciences at Marshall University, where he was the technical lead for the VISE project and is an active member of the CI-TRAIN project. He is responsible for scientific applications on Marshall's high-performance computing cluster and at the Visualization Lab. He also serves as the TeraGrid Campus Champion for Marshall. Previously, he worked for 23 years at Union Carbide Corporation (and Dow Chemical), where he specialized in the application of computational chemistry and cheminformatics to catalysis research and development (R&D). He also works part-time for MATRIC, where he performs contract R&D for NASA and various startup companies.
Dr. Tony B. Szwilski is the director of the Center for Environmental, Geotechnical and Applied Sciences and professor of engineering in the College of Information Technology and Engineering at Marshall University. He is the co-principal investigator and team leader of the West Virginia EPSCoR National Science Foundation CI-TRAIN project, a collaborative effort with eight universities in the states of Arkansas and West Virginia. He recently directed the creation of the Virtual Interactive Simulation Environment (VISE) group and the Visualization Resources Center at Marshall University. He has been principal investigator of numerous research and development projects, and has extensive international consulting experience.