William Pewen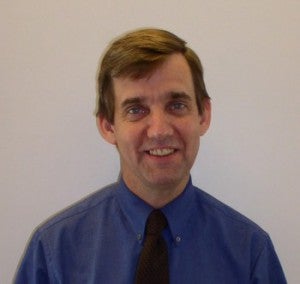 Public Health
Phone: (304) 696-3743
E-mail: Pewen@marshall.edu
Dr. Pewen joined Marshall in 2013 and is leading the development of a new graduate public health M.P.H. program, as well as establishment of a public health research lab and expanded interdisciplinary studies.  His training and experience spans clinical care and research in both chronic and infectious disease.  Pewen received his B.S. in Health Education from Southern Oregon University and his M.P.H. in Epidemiology and Ph.D. in Infectious Diseases and Microbiology at the University of Pittsburgh.  His work has included cardiology research at UC San Diego as well as the Veterans Administration, where he also worked in early efforts to create an electronic health record.  Pewen has made contributions in HIV/SIV vaccine development and immunology in non-human primates, as well as clinical investigation in the use of antiretroviral drugs in HIV/AIDS.
In 2003, Dr. Pewen was named a Congressional Fellow of the American Society for Microbiology.  He subsequently served as Senior Health Policy Advisor to U.S. Senator Olympia J. Snowe (R-ME) until 2010.  His congressional legislative and oversight work included a broad spectrum of health policy including Medicare and Medicaid issues, health information technology, genetic discrimination, biosecurity, and pharmaceutical policy, and culminated in work in the creation of health reform legislation which formed the basis of the enacted Patient Protection and Affordable Care Act (PPACA).  His health policy writing has been featured in the New York Times, Health Affairs and the Atlantic.
Dr. Pewen holds joint appointments in Public Health and Family Medicine.  His interests include study of the comparative value of health care alternatives, drug safety and access, HIV vaccines and therapeutics, health IT security and consent, and health policy issues.
---
Monika Sawhney
Public Health
Phone: (304) 696-2602
E-mail: sawhney@marshall.edu
Monika Sawhney, Ph.D., MSW, is an Assistant Professor and Program Director for the Marshall University Public Health Program. Since January 2013, she has been responsible for teaching courses related to maternal and child health, community health and development, demography of healthcare, health economics, research methods in public health and global health. As director, she also supervises all undergraduate student internships. Prior to her position at Marshall, she worked at Mercer University where she was responsible for the design and execution of a successful Global Health Program. Dr. Sawhney earned her Ph.D. in International Health Management (2010) from Tulane University; during this time, she served as adjunct faculty and coordinated various public health projects through the university. Dr. Sawhney earned her master's in human resources management from the Academy of Human Resources Development in Ahemdabad, Gujarat, India in 1996. She also received her MSW (1994) and B.S (1992) from the University of Baroda, also in Gujarat, India.
Throughout the course of her career, Dr. Sawhney has worked as a consultant for UNICEF, WHO, and John Snow Inc. in program implementation and evaluation. Working in Ethiopia with WHO and CDC, she coordinated and managed the measles immunization campaign, which helped the ministry strengthen their health system by focusing on design and implementation of training programs for their staff. With her work at the Clinton Global Initiative University, Dr. Sawhney honored her commitment to save vulnerable and orphaned children in India. As program director, her initiative involved collaborating with a non-profit organization to start the diarrhea management center. Dr. Sawhney has attended over twenty conferences and given several presentations about the public health sector in countries across the world such as Austria, China, Kenya and many more.
Her professional and research interests include demographic health issues with a focus on maternal and child health specifically in nutrition, reproductive health, immunizations, human resources for health sector and the strengthening of health systems.  Due to her hard work and effort, Dr. Sawhney was nominated and selected to serve on the International Human Rights Committee through the American Public Health Association. Given her knowledge and experience working with the global burden of disease in several foreign countries, Dr. Sawhney hopes to make her research applicable in the state of West Virginia in regard to childhood obesity and diabetes. With tremendous passion and motivation, she and others in her department hope to create a Master's of Public Health program at Marshall University within the next year.