Joseph Beckett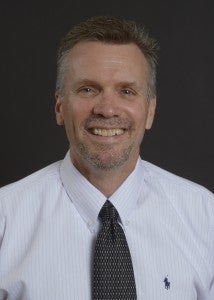 School of Kinesiology
Phone: (304) 696-2929
E-mail: beckett76@marshall.edu
Joseph A. Beckett, EdD, ATC, is director of the undergraduate athletic training program within Marshall University's College of Health Professions. Since 2014, Dr. Beckett has served as an associate professor in the college's School of Kinesiology. Prior to his position Marshall, Beckett worked in various athletic training departments at institutions such as Radford University (2013-2014), Concord University (2008-2013) and Eastern Kentucky University (2005-2008). Dr. Becket also served as an Associate Professor and Founding Department Chair and Program Director for the Department of Sports Medicine/Athletic Training at University of Charleston (1985-1997, 2002-05) and worked served dually as Head Athletic Trainer (1985-1997).  He also founded the graduate athletic training program at UT-Chattanooga. Dr. Beckett has worked as an external consultant for numerous institutions developing Athletic Training Education Programs including Oklahoma State University, Northeastern State University (OK), Sterling College (KS), Shawnee State University (OH), Marietta College (OH), Florida Southern College, Northern Kentucky University, Concord College (WV), Radford University (VA), Bluefield College (VA), Marshall University (WV), West Liberty State University (WV), Union College (KY), and Muskingum University (OH). Dr. Beckett received his doctoral degree from West Virginia University in 1996, his master's degree from Marshall in 1983, his bachelor's degree from Wittenberg University in 1980 and has a combined total of 34 years experience in higher education.He was selected as national recipient of NATA Service Award in 2008 and chosen for the West Virginia Athletic Training Educator of the Year in 2013. Beckett said he is most excited to be at Marshall because it is where he received his master's degree and essentially where he received his education in athletic training and sports medicine. As one of his alma maters, he wants to build the athletic training program into a program of excellence that is recognized nationally, and to create an entry-level master's of athletic training program that is innovative and takes full advantage of the numerous resources that are available at Marshall University.
---
William (Zach) Garrett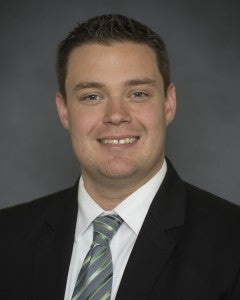 School of Kinesiology
Phone: (304) 696-2924
E-mail: garrett46@marshall.edu
Zach Garrett is a native of Clarksburg, WV and an Assistant Professor/Clinical Coordinator for Marshall University's Athletic Training Program. He's a proud Son of Marshall with an undergraduate degree in Athletic Training and dual Master's degrees in Exercise Science and Health Care Administration. Zach has a variety of experiences in the field of athletic training while practicing in high school, collegiate, professional and clinical settings. He currently practices at Riverside Physical Therapy part-time. His research interests include injury prevention and strength and conditioning. He currently serves on the West Virginia Athletic Trainers' Association Executive Board as the Secretary. Zach resides in Huntington, WV with his wife Kathryn.
---
Suzanne Konz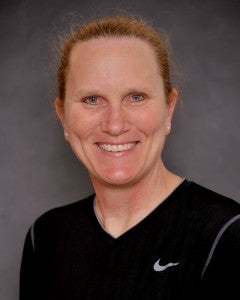 School of Kinesiology
Phone: (304) 696-2926
E-mail: konz@marshall.edu
Suzanne M. Konz, PhD, ATC, CSCS is an Assistant Professor of Biomechanics with the School of Kinesiology at Marshall University. She serves as the Lab Director for the School of Kinesiology's Biomechanical Lab. Suzie received a PhD in Exercise Science from Brigham Young University, a Master's of Science in Kinesiology from Indiana University – Bloomington, and a Bachelor of Science from Iowa Wesleyan College. Suzie was a member of Wesleyan's cross country and track teams. She was an Academic All-American in Indoor and Outdoor Track. She earned All-American honors in Outdoor Track as well. Suzie worked as a certified athletic trainer and as a certified strength and conditioning specialist in clinical, high school, collegiate, and professional athletic settings. She worked with soccer, football, softball, and track at the D-I level. Suzie was an athletic trainer for the 2002 SLC Olympic games where she was assigned to bobsleigh, luge, and skeleton. As part of her duties with SLOC, she was assigned to the same events for the test events in the years prior to the Games. She is involved with USA Track & Field as a member of the Sport Science Biomechanics group; specializing in the throwing events and is specifically assigned to hammer throw. Suzie has worked the NFL Combine performing isokinetic testing on NFL prospects. Besides researching hammer throw technique, Suzie's other areas of research include the biomechanical effects of weight change in athletes from the ages of 12-21, re-injury rates of overweight and obese athletes, and improving lower extremity dysfunction.
---
Jennifer Mak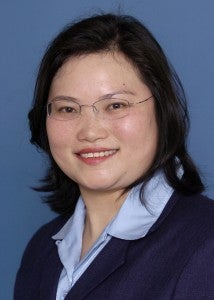 School of Kinesiology
Phone: (304) 696-2927
E-mail: mak@marshall.edu
Dr. Jennifer Y. Mak, is a Full Professor and Director of Sport Management at Marshall University. Mak received her M.S. and Ph.D. from Indiana University, an MBA from Marshall University and B.A. (hons) with 1st honor from Hong Kong Baptist University. She has been at Marshall since August 2000.
As a prolific researcher, Dr. Mak has over 50 refereed publications in highly respected and recognized journals and book chapters. She has delivered close to 100 scholarly keynote presentations around the world. Qualitatively, her research interests center on applied behavioral science with focuses in consumer behaviors, marketing management and organizational behavior in the sport and leisure industry.
In addition to her scholarly activities, Dr. Mak has served as a reviewer and editorial board member in respected and recognized journals such as Journal of Applied Marketing Theory,International Journal of Sport Management and Marketing, Sport Management Education Journal, and Event Management: an International Journal, etc.
In recognition of her scholarship and professional contributions, she has received a number of prestigious academic awards. Some of these awards include: the Marshall University Distinguished Artists & Scholars Award; the Best Paper Award from the Association of Marketing Theory and Practice; the Mabel Lee Award, which is awarded annually to the outstanding young professor in the nation by the American Alliance for Health, Physical Education, Recreation and Dance (AAHPERD); the Ray O. Duncan Award, which is the highest honor of the West Virginia Association for Health, Physical Education, Recreation and Dance in recognition of long and distinguished service to a leader who exemplifies the best in service, research, teaching and administration. In addition,Dr. Mak was recognized as an AAHPERD Research Consortium Fellow and the induction announcement was published in the Chronicle of Higher Education. Moreover, she was named as a University Fellow from Hong Kong Baptist University, an honor for which only limited internationally renowned scholars.
In 2013, Dr. Mak was named the No. 1 leading contributor to Research Consortium in the discipline of Leisure and Recreation between 1992 – 2011, according to the Measurement in Physical Education and Exercise Science Journal.
---
Gary McIlvain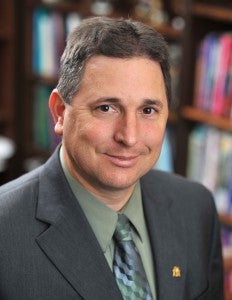 School of Kinesiology
Phone: (304) 696-2930
E-mail: mcilvain2@marshall.edu
Gary Mcilvain, EdD, LAT/ATC, serves as the College of Health Professions Associate Dean of Student Affairs, School of Kinesiology Department Chair and Associate Professor at Marshall University. He received his Bachelors of Science from Lipscomb University in Nashville, TN, Masters of Science degree from Middle Tennessee State University and completed his Doctorate in Kinesiology and Health Promotion at the University of Kentucky. He started at Marshall in the fall of 1999 and has taught in the CAATE accredited athletic training education program serving as clinical coordinator and program director. Dr. Mcilvain's research interests are in injury prevention, specifically in regard to athletic injury prevention.
---
Terry Shepherd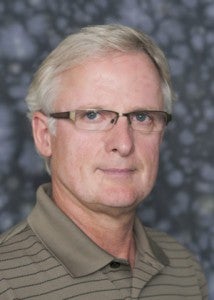 School of Kinesiology
Phone: (304) 696-3186
E-mail: shephert@marshall.edu
Dr. Terry Shepherd earned his Ph.D. in Exercise Physiology with emphasis in exercise biochemistry and metabolism from the University of Utah in 1987.  He directed the Marshall University Exercise Physiology Research Laboratory for 14 years (1987 – 2001). Dr. Shepherd founded HIT Centers Inc., a national franchise system for athletic human performance, weight loss, and adult fitness. Dr. Shepherd will be acting as the coordinator for the exercise science program while teaching exercise science classes (Exercise Physiology, Fitness Evaluation, and Exercise Leadership and Prescription, etc.). He will also be directing all research and learning experiences in the Exercise Physiology Laboratory.
---
Diana Skeans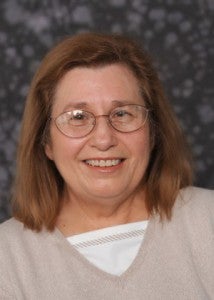 School of Kinesiology
Phone: (304) 696-6490
E-mail: skeans@marshall.edu
Diana Skeans is the administrative secretary senior for the Marshall University School of Kinesiology. Since 2005, she has served as the liaison between the students and chair of the department as well as maintained coursework databases, financial operations and general administrative duties for the School of Kinesiology.
Prior to this position, Diana retired from Union Carbine in 2001 but soon discovered retirement did not suit her and chose to go back to work at Marshall in 2003. Since then, she has worked in several locations on campus including the Registrar's Office, Autism Services and the College of Education.
Skeans earned her Associate's Degree in Applied Sciences with a focus in legal studies from Marshall University in 2012. Growing up as an army brat, Diana has always been interested in the efforts of our military veterans. She and her husband run the national veteran's museum, POW MIA KIA, which contains memorabilia donated by various war veterans from across the U.S.
---
Mark Timmons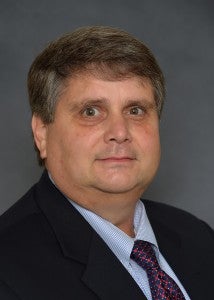 School of Kinesiology
Phone: (304) 696-2925
E-mail: timmonsm@marshall.edu
Mark Timmons, Ph.D., ATC, is an assistant professor of athletic training within the Marshall University College of Health Professions. Since fall 2013, Dr. Timmons has served as instructor for HS 365: Functional Kinesiology, HS 625: Evidenced Based Practice Therapeutic Electrical Agents, HS 440: Modalities in Athletic Training and other graduate courseswithin the School of Kinesiology.  Prior to his position at Marshall, Professor Timmons worked as an athletic trainer for the University of Chicago (1988-1999) before attending University of Michigan to receive his master's in kinesiology (2001). He also served as faculty at University of Toledo where he received his Ph.D. in exercise science (2007). Professor Timmons conducted his postdoctoral researchat the Hunter Holmes McGuire Veterans Administration Medical Center at Virginia Commonwealth University inRichmond, Va. (2009-2012) where he explored shoulder pain biomechanics within the general population as well as veterans in Iraq and Afghanistan.
In addition to being a certified athletic trainer, Professor Timmons is a member of the National Athletic Trainers Association, the American Society of Biomechanics and the International Society of Biomechanics.  Fully aware of the opportunities the field of sports medicine has to offer, he hopes to bring an equal balance of academic and clinical experience to his students within the athletic training program.
---
Kumika Toma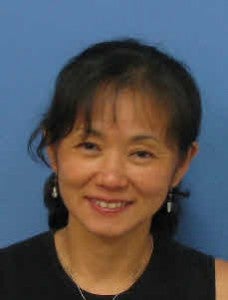 School of Kinesiology
Phone: (304) 696-2651
E-mail: tomak@marshall.edu
Kumika Toma, Ph.D., is an assistant professor in School of Kinesiology at Marshall University.  Since Fall 2012, she has served as the program coordinator for the undergraduate Exercise Science program. Dr. Toma earned her Ph.D. degree in Muscle Biology and Exercise Physiology from the Ohio University Department of Biological Sciences and completed her postdoctoral training at Ohio University Heritage College of Osteopathic Medicine. Her research interests include human skeletal muscle responses to various stresses, such as training and de-training. As a clinical acupuncturist for the Japanese National Team, she became interested in neuromuscular injury and disease. She is also a visiting scholar at Ohio Musculoskeletal and Neurological Institute, where she is investigating sympathetic nerve activity in response to stress by directly recording nerve activity from human nerve. Dr. Toma is excited to explore new opportunities and bring innovative research topics and activities to the Marshall University College of Health Professions.
---
Greg Twietmeyer

School of Kinesiology
Phone: (304) 696-2938
E-mail: twietmeyer@marshall.edu
Gregg Twietmeyer, PhD, received his Master of Arts degree in Sport Management from the University of Michigan in 2003 and his doctorate from the Pennsylvania State University in 2008. While at Penn State, he studied under Dr. R. Scott Kretchmar, one of the leading sport philosophers in the world. Before returning to graduate school Dr. Twietmeyer worked in various capacities in the world of sport including sports information, sports camps, high school coaching, web-design, and graphic arts. He came to Marshall University in January of 2008 and teaches sport philosophy, sport history, and sport sociology at the graduate and undergraduate level. Dr. Twietmeyer's research interests are the nature of play, sports ethics, the history and philosophy of kinesiology, the mind/body problem, sport and religion. In 2010 he was awarded Marshall University Junior Faculty Distinguished Artists and Scholars Award (DASA) for Excellence in Scholarship and the College of Education and Human Services Dr. Dorothy Dot-Hicks Annual Faculty Award for Excellence in Teaching.