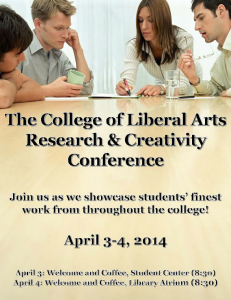 English majors make excellent employees! Click on the link for an interesting article discussing the virtues, value, and appeal of English majors in the workplace.  Bruna Martinuzzi, author and business consultant, explains why employers value writing and speaking skills, as well as empathy, critical thinking, problem solving and broad-based knowledge and skills.  https://www.openforum.com/articles/why-english-majors-are-the-hot-new-hires/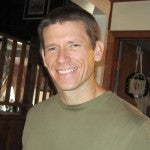 Dr. Christopher M. White, Associate Professor of History, has recently published a new book, A Global History of the Developing World. With focus on Asia, Latin America, and Africa, the book examines "the historical foundations of the problems of developing world society" and "centralizes the struggle for self-determination in an attempt to understand how the current nation-states have been formed and what their future many hold" (Amazon.com). The book is currently available for pre-order on Amazon and will be released November 1, 2013.
On Thursday, October 17, 2013, Shozo Yoshida, the CEO of Nippon Tungsten from Fukouka, Japan will visit Marshall University. Mr. Yoshida will be accompanied by Ryuichi Sakamoto, President of Nippon Tungsten USA in Barboursville, WV, along with Shigeya Sakaguchi, Executive Director and Toyoki Knodo, Manager, Overseas Sales Division.
Since, 2012, Mr. Sakamoto has donated $1000 annually for the purchase of books and materials to support the Japanese program and libraries at Marshall. On the day of the visit, an arrangement of materials made available by these funds will be on display on the first floor of Drinko Library.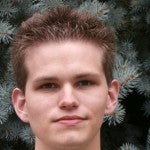 Derek Frasure, an undergraduate studying English and Humanities at Marshall, presented a paper titled: "V for Valerie: Lesbianism in V for Vendetta" at Mansfield College, Oxford University, as part of Inter-Disciplinary's 1st Global Conference: The Graphic Novel.
Derek's paper examined the character Valerie in Alan Moore's V for Vendetta, Derek successfully brings to the fore an otherwise critically overlooked aspect of Moore's graphic novel. His work challenges us to rethink concepts such as gender identity and its role in oppression/resistance, arguing that Vendetta ultimately calls for a radical recognition of the value of difference in love and the necessity of this difference in the flourishing of human life and human community.
Derek's paper was well received, and attendees expressed a considerable interest in his work—calling the methodology sophisticated and expressing their hope that he will expand his paper. "V for Valerie" will be published by Inter-Disciplinary Press as part of the conference proceedings.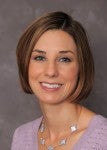 Professor Rachael Peckham of the Department of English has received much praise for her creative writing. Her most recent distinction is being cited for a "Notable Essay" in The Best American Essays 2012(Mariner Books, 2012). In addition, she recently received a Love of Learning Award from Phi Kappa Phi which includes a $500 prize to support faculty professional development. She also won second place for the Women Who Write 2012 International Poetry & Short Prose Contest. Her previous awards include, receiving the Marshall University Distinguished Artists and Scholars Award in 2011 and winning the Robert Watson Poetry Award (Spring Garden Press, 2010). Dr. Peckham earned the Ph.D. from Ohio University and holds a Master of Fine Arts degree from Georgia College and State University. She currently teaches courses in creative writing. In addition, she oversees the Visiting Writer's Series and the production of Et Cetera, the University's literary magazine.
Dr. Kat Williams will present a paper on September 8 at annual meeting of The British Society of Sports History at The University of Glasgow. In her talk, Sport: A Useful Category of Analysis: Isabel "Lefty" Alvarez: The Rascal of El Cerro, Dr. Williams shows how an analysis of Alvarez's story, and that of any woman athlete, must extend move beyond the sport to better understand sport and its significance in the lives of women. In a technique Dr. Williams calls sport-identity, she shows how Alvarez's life story allows for a better understanding of her life, how and why she made the decisions she did, and the ways in which she relied on that identity to survive a difficult life.  For many women, sport becomes the dominate element of their identity as it provides a way to hide the things that make them feel inferior. As such, sports become a refuge from the physical and emotional difficulties of school or family become the location where self-esteem, motivation and confidence flourish. As Dr. Williams demonstrates, Alvarez is more than baseball player. The intersection of Lefty's baseball experience, her nationality, gender and class and sexuality represents for Lefty, the sum of her identity.  She is not only female, working class, Cuban-American or a former baseball player rather she is the sum of all those parts. No one, regardless of their athletic ability or their connection to sports is defined one dimensionally of course. But for women who are sport-identified, and particularly lesbians, sport is not just a profession or a hobby, it does not simply make us more physically fit or more self-confident, it is also the place, the intersection, where all other identity markers, race, class, sexuality converge to create gender identity.  
The British Society of Sports History is an international organization that promotes the study of the history of sport. In addition, it organizes an annual conference and publishes the journal, Sport in History.
Dr. Williams is an Associate Professor of History and a member of the Women's Studies program.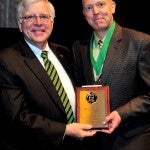 Pickens-Queen Excellence in Teaching Award
The Pickens-Queen Excellence in Teaching award honors outstanding junior faculty who are teaching full-time and are either tenured or have tenure track appointment, and who have completed one to five years of service at Marshall.  Professor Michael Householder was one of three University faculty to receive this important award. Professor Householder came to Marshall in fall 2010 having taught at Southern Methodist University in Dallas. He is an assistant professor of English. Michael wants his students to feel confident that their ideas have value in the world. "All of my classes, regardless of level or topic, are an exercise in understanding intellectual activity as a kind of ongoing conversation."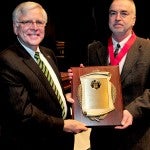 Professor John Van Kirk, Department of English, received the 2012 Distinguished Artists and Scholars Award, senior recipient in the field of Arts, Social Sciences, Humanities, Education and Business. He is the author of the short story, In the Shadow of Katahdin, published in the Journal of Literature and Art, (2010). In 2011, John was the The Iowa Review Writing Contest prize winner for his short story, Landscape with Boys. John has also received a Mid-Atlantic Arts Foundation Creative Fellowship which included a two week residency at the Virginia Center for the Creative Arts, Amherst, VA in July 2011. His novel, The Enchanted Pond, is scheduled to be published by Red Hen Press in 2013.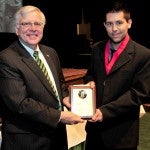 Professor Shawn Schulenberg, Department of Political Science, received the 2012 Distinguished Artists and Scholars Award, junior recipient among all faculty. Shawn began his work at Marshall in 2010 and has made a considerable number of contributions to the department's academic program. He has also been extremely productive with his research, having published and presented many papers regarding the recognition of same-sex marriages in Latin America.