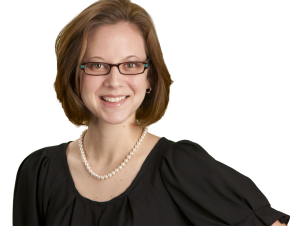 I am Laura Peard, a Marshall Alumna with a Bachelor of Arts in Organizational Communications.  Currently, I work with the United States Coast Guard's Acquisition Office in a communications and project management role.  This Office partners with other internal USCG offices as well as other Federal Government Agencies and branches of the Military.  It's imperative that this Office maintains a strategic and long-term, repeatable yet customizable, communications strategy which helps keep internal project teams and external partners informed and engaged as they influence the final acquisition products.  I helped develop this strategy, and am currently assisting with the execution and management of it.
Over the past seven years, I've done similar strategic communications work with the Department of State (DoS), United States Agency for International Development (USAID), Environmental Protection Agency (EPA) and Virginia's state-level government and first responders.  My experiences at Marshall prepared me for a successful career in the communications field – not only on an academic and intellectual front, but it gave me the confidence to pursue a career in communications in the nation's capital.  I will always credit Marshall for the communications knowledge that I have and the experience I've gained.  I look forward to giving back to Marshall to somehow share what I have learned, and will learn, throughout my communications career.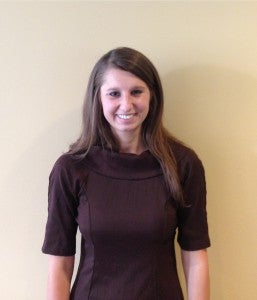 My name is Anna Rollins, and I studied at Marshall University in the College of Liberal Arts for both my undergraduate and graduate degrees. As an undergraduate student at Marshall, I majored in English (with an emphasis in creative writing), and I minored in International Affairs. In graduate school, I continued to study in the English department, but I shifted my focus to applied linguistics. Currently, I work as a term faculty member at Marshall University and as the director of Marshall University's Writing Center. As the director of the Writing Center, I have the opportunity to train and mentor undergraduate and graduate tutors, and I am also able to work with faculty and students across all disciplines at Marshall University. 
The opportunities I was afforded at Marshall University gave me the skill set I needed to succeed in my current position. As an undergraduate student, during my sophomore year, I was fortunate enough to be hired as a tutor in the Writing Center, and I continued to tutor through my whole undergraduate experience. As a tutor, I learned how to interact with and provide personalized feedback for a variety of students, in all disciplines. As a graduate student, I was able to hone these skills further by being given the opportunity to accept a teaching assistantship where I was able to teach multiple composition classes. These experiences, along with the wonderful teaching and mentorship I received from many professors in the College of Liberal Arts, have helped me succeed in a job that I love.