Testimonials
---
---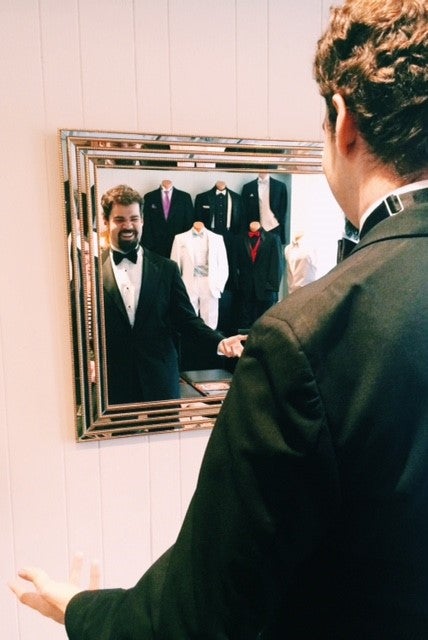 "Thank you for such another lovely Parents Weekend.
I was struck by watching Charlie this weekend at how far he has come. He chatted easily with parents at the Friday night reception and then as we were in line for food at the brunch, he and another student had this very normal, unprompted conversation about a class they are both in and an assignment. He ordered wine at a bar on Saturday night in such perfect Spanish that the bartender remarked on it. Charlie was very relaxed all weekend.
He has certainly come a long way from the terrified high schooler we brought out there in the summer before his senior year. I know some of it is just because he has matured but a great deal of it is due to the experiences he has had at Marshall. He has been able to try to figure things out on his own but with the wonderful safety net of the Program right there to catch him. And he has fallen, quite a number of times, but with the help of all of you he been able to get back up and try again. I don't think he would be at this point if he had lived at home.
One the lessons I think the Program teaches is that as adults you have to learn to get help from people other than your family. This is really hard for any kid, but especially so for kids with ASD. Realizing he can succeed and overcome challenges has made him much more confident and he will need that going forward. Being able to live at college has made him feel "normal."
So thank you all for your patience, your being on call at all hours and all the work you do. You are changing the lives of those you touch. We will be forever grateful."
~Rebecca Hill
---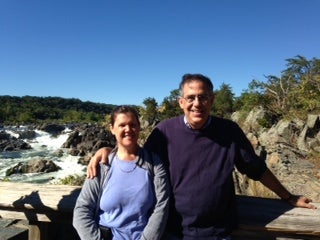 "What an amazing program supported by a wonderful, caring and dedicated staff. As parents, you want the best for your child. And we certainly get that as our son is doing so well at Marshall. The school's autism program is the best example of a caring community and the staff are true miracle workers. We have never seen our son happier, more independent and driven to have a future of happiness and fulfillment. Thank you."
~Scott and Phyllis Badesch
---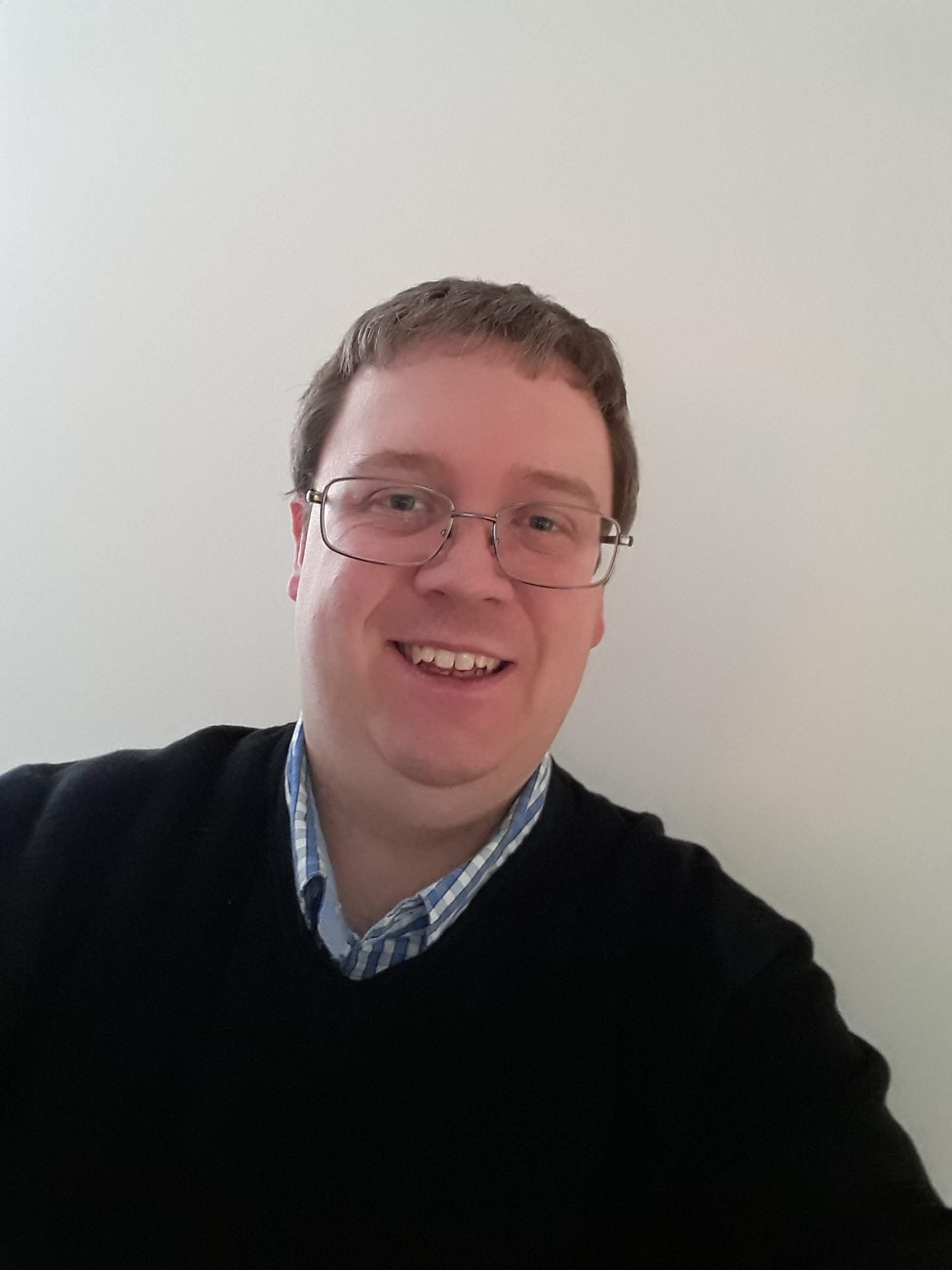 "I started at Marshall back in 2003, when it was only me and two other students in the College Program. I had just graduated from high school in Southern West Virginia, and my family was told bluntly that despite my aspirations to attend MIT for physics studies, I more than likely lacked the basic skills needed to make it out on my own in a college setting. The College Program was the solution.
Through strategic academic planning, greatly assisted by The College Program, I managed to graduate within three academic years with my B.S. in Physics, and a minor in mathematics. I decided to continue my education in graduate school in the M.S. Physical and Applied Science program at Marshall, which I recently graduated from after completing my thesis and excelling in more recent courses.
I am currently working part time as a research assistant here on campus seeking full time research employment with the likes of the federal government (NASA, NOAA), commercial entities (Google, Microsoft), and research institutes and universities. I am currently receiving a large volume of interviews, but it could take some time. The College Program has been providing me with the emotional and directional support that I need as I go through this immensely transitional time in my life.
I have also seen my social life go from a life of being bullied in high school to actually having a functioning social life, largely thanks to the social programs in The College Program, especially including teaching and training skills. I have found the staff have been there as much to support as to push my boundaries. I wouldn't be driving today without the push to take driver's education training from The College Program and receive my driver's license. I now commute, via car, over a half hour to and from work each weekday. I have driven several hours on my own accord just to prove I can.
I admit I am that driven, but I also need to be pushed, as much as my family does, to get major life changing things done sometimes. My life skills have seriously taken off while working with The College Program, and I feel that I owe them a lot towards my current highly functional state versus my not-so functional state out of high school, when I began here."
~Andrew Reinhardt
---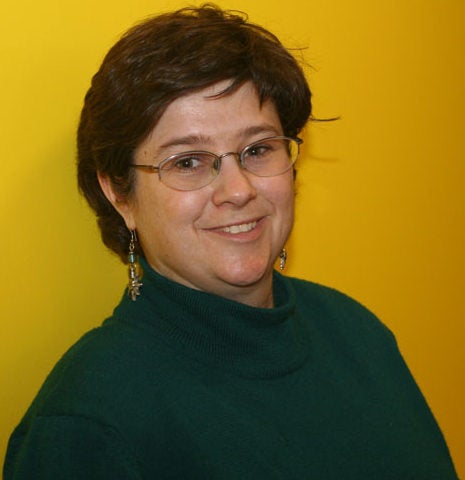 "This program was a life line for me. It was great to be a part of the pilot program in 2004-2006. I'm glad the program was there when I needed it. It set me on my path to a great future. If it weren't for this program I would never have gone to Graduate School and I probably would not be where I am today. Thanks to the staff, one of which was part of the original program when it first started. I'm glad to see that it has grown and it has changed my life for the better."
~Amy Goodman
Co-Director Autism Now, an initiative of The Arc of the U.S.
---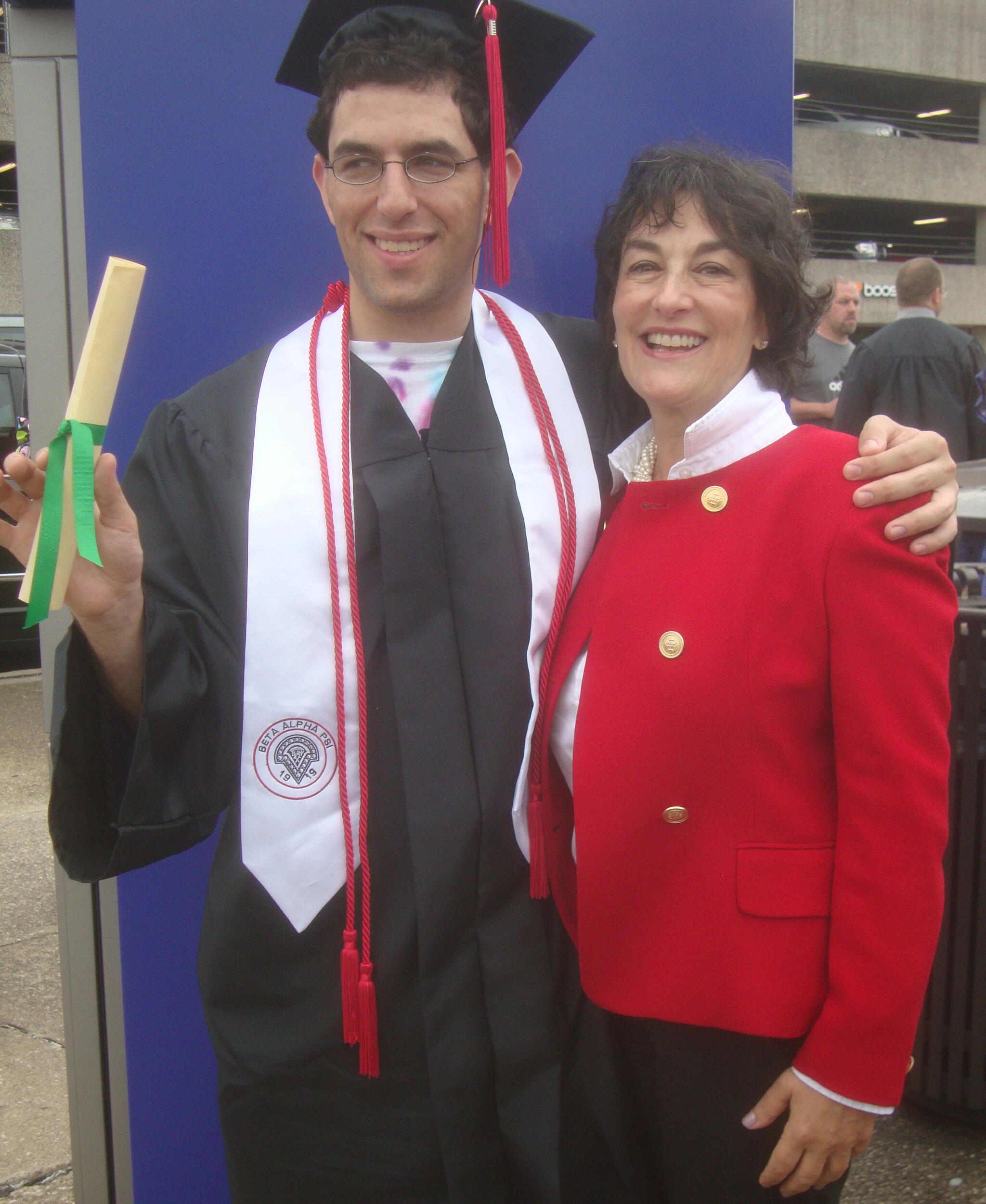 A THANK YOU
May 4, 2012
We hoped college was in Eren's future,
We knew Eren would need help and was smart.
Just one little problem,
We didn't know where to start.
13 colleges I interviewed,
We have autism support programs, they said.
After speaking with them all,
I knew I'd been misled.
When we learned of CPSAS,
We thought we were in heaven.
And then we met Marc and Becca
In November 2007.
Some time shortly after,
In January 2008,
Eren went to a program
Which singlehandedly changed his fate.
He said: Mom, I want to make friends
It was shocking, truth be told.
A blessing of unimaginable magnitude
And portent of what the future would hold.
He called back to CPSAS,
And talked to Marc and Becca both.
Afterwards, Marc commented to me,
We've never seen such growth!
And so to Marshall, Eren came
With CPSAS, he could.
Its 1st Honors student ever–
Succeed? We thought he would.
He went to class, he did his work
He transitioned really well.
But it was due to Marc and Becca's help
That everything went swell.
Becca handpicked helpful professors
Marc guided Eren through the social maze
With the assistance of different GAs,
Progress was measured in days.
Classes, Discovery Group, Red Cross, SAB, Multicultural Affairs, Night Life, Beta Alpha Psi, Friendships, Relationships, Internships
All with a guiding hand
Whoever would have thought Huntington
Was the promised land
I wanted to find a male GA
Who could be like a brother
Becca found us Carl
He's been like no other.
Carl has been the best GA
The best GA by far
For starters, he let Eren
Even drive his car!
He's been someone Eren could count on
For good counsel, help or a chore
He included Eren at family dinner
Could you possibly ask for more?
WRP, Franny King, ASAN, Freddie MAC, mock interviews, Skype interviews, DisAbility Link, Briggs, Department of Labor, Counseling Center, conference calls,
Resume, resume, resume, resume,
Revise revise revise
Jackie and I each learned
Together we became more wise
Jackie you've really been great
You've helped Eren transition so much
And all the while you've always had
A willing attitude, a smile, a soft touch.
Becca you have been my rock
Throughout the past 4 years
You've seen me through some difficult times
You've helped to calm my fears
Marc's confidence in you was just spot on
I've seen you blossom and grow
I'll miss our connecting and touching base regularly
More than you can know.
Marc it's hard to put into words
Just how I feel about you
Yes this is a cliché for sure
But you are–too good to be true
Your vision, your thoughtful consideration, your insight,
Your kindness, your dedication, your care
Clichés are clichés because they're true—
And you are so special and rare.
You've taught Eren about becoming a man
You've told him you're proud—so important to say
You've been a role model from the beginning
And helped him mature, evolve, and develop in every possible way
Becca, Jackie, Marc,
My foundation of 3
You've held me up, you've helped me through
More grateful? I couldn't be
And so Eren is graduating
With your help, he learned, he matured, he grew
From the bottom of my heart
With all my love, thank you and you and you.
~Dorian Denburg
---