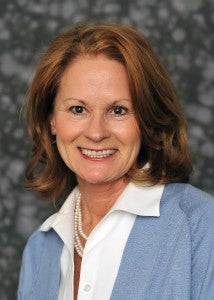 Contact: staton1@marshall.edu | 304-691-8962
Office: MUFSC W200G
Area of Responsibility: Academic Programs Coordinator, Student Advisor, Chair of various Forensic Science Academic Committees, FSC 624 Biochemistry, FSC 680 Seminar 1 & 2, FSC 630 Internships, FSC 650 Laboratory Management, FSC 610 Bioterrorism, FEPAC Oversight for FSC 603 Genetics & DNA Technologies Lab and Lecture FSC 604, FSC 629 Advanced DNA, FSC 619 Statistics, FSC 627 Human Genetics, FSC 600 Cell & Molecular Biology, FSC 650 Firearms 1 & 2, FSC 650 DNA Tech Assistance Program 1 & 2.
Dr. Pamela Staton is a tenured Professor at Marshall University. Dr. Staton joined Marshall's M.S. Forensic Science Program (MUFSP) in 2003. She currently chairs various MUFSP committees including faculty, graduate studies, advisory committees as well as admissions, accreditation, and assessment subcommittees. She serves as the primary academic advisor to all MUFS graduate students, overseeing student research, internships, and seminars. She is the coordinator of the Marshall University DNA Crime Lab Technical Assistance Program (TAP), an excellent example of how university and crime laboratories work together to reduce backlogs and other needs of the forensic science community. She serves on the national board of Delta Delta Epsilon (DDE) Forensic Science Honor Society, serves as the local faculty advisor to DDE, is a past officer of the Council of Forensic Science Educators (COFSE), and advisor to Marshall University's forensic science student organization MUFIA.
Her previous work experience includes reference drug and toxicology testing, diagnostic microbiology, laboratory management, clinical coordination, and three decades of administrative experience with nationally-accredited clinical laboratory and forensic science academic programs, and other laboratories. She holds degrees in medical technology (B.S. & M.S.) and biomedical sciences (microbiology, immunology & human genetics; Ph.D.) with national certification as a medical technologist (MT) and medical microbiology specialist (SpM) through the American Society of Clinical Pathologists (ASCP). In addition to her time at Marshall, she has 16 years of undergraduate teaching experience at Florida International University (FL), Shawnee State University (OH), and Beckley Appalachian Regional Hospital (WV). She has served as a National Accrediting Agency for Clinical Laboratory Sciences (NAACLS) and College of American Pathologists (CAP) auditor and federal grant reviewer for NOAA's Oceans & Human Health Initiative. Her research interest focuses on forensic, human health, and environmental source tracking.