Alpha Phi Alpha Fraternity, Inc.

---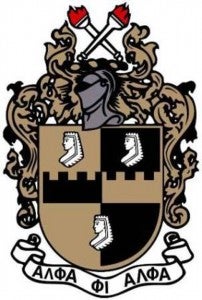 The objectives of Alpha Phi Alpha Fraternity, Inc.; to stimulate the ambition of its members; to prepare them for the greatest usefulness in the causes of humanity, freedom, and dignity of the individual; to encourage the highest and noblest form of manhood; and to aid down-trodden humanity in its efforts to achieve higher social, economic and intellectual status.
Local History and Chapter Facts 
Since its founding on December 4, 1906, Alpha Phi Alpha Fraternity, Inc. has supplied voice and vision to the struggle of African-Americans and people of color around the world. Alpha Phi Alpha, the first intercollegiate Greek-letter fraternity established for African-Americans, was founded at Cornell University in Ithaca, New York by seven college men who recognized the need for a strong bond of Brotherhood among African descendants in this country.
Signature Chapter Programs
March for Babies
A Voteless People is a Hopeless People
Project Alpha
Campus Gospel Explosion
Contact
CJ Payne, President