Mu Sigma Upsilon Sorority Inc.

---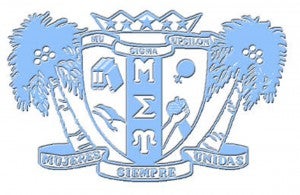 Mu Sigma Upsilon Sorority, Inc. was originally founded as a Social Fellowship on November 21, 1981 at Rutgers University, New Brunswick. The founders were five Latina women determined to establish an organization that brought together all women. It was their limitless vision that enabled these determined women to break down the barriers and build the bridges that connected these women. Hence, their motto "Mujeres Siempre Unidas," or "Women Always United. As the years went by, the members of Mu Sigma Upsilon saw many Greek organizations emerging on university campuses and decided to become a Greek lettered organization.
MSU has grown to a membership of hundreds of women with recognized chapters in 11 states across the country including New Jersey, New York, Pennsylvania, Connecticut, Kansas, Florida, Virginia, Texas, North Carolina, Nebraska, Georgia and the District of Columbia.
Currently, MSU is in the process of establishing on Marshall University's campus. For more information, please contact Sekhmet Chapter at SekhmetChapter2013@gmail.com.