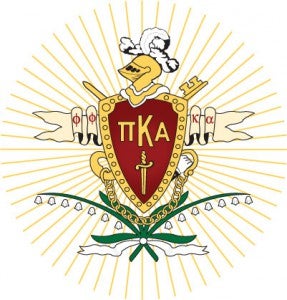 Pi Kappa Alpha is dedicated to developing men of integrity, intellect and high moral character while fostering a truly lifelong fraternal experience. Our members strive to be Scholars, Leaders, Athletes and Gentlemen. PIKE has been on Marshall's campus continuously for 64 years which makes it the longest consecutive fraternity on campus. The men of PIKE hold strong to their morals and look for those who prove ambitious.
Initiation Fee: $280
New Member Dues: $20
Active Member Dues: $475/semester
GPA Requirements: 2.3
Housing Requirements: None
National Website: www.pikes.org
Chapter Colors: Gold and Garnet
Contact Pi Kappa Alpha:
Bryan Bozeman, President
Email: bryanbozemanb88@gmail.com
Twitter: @marshallpike
Facebook: https://www.facebook.com/groups/338822266227697/

Chapter Website: deltaiota.pikes.org
Local History and Chapter Facts:
Founded at Marshall University on June 12, 1948.
Name of the fire truck: Thumper
Memorial in the front yard is known as "Jimo." It was erected in honor of the five fallen brothers from the 1970 Marshall plane crash.