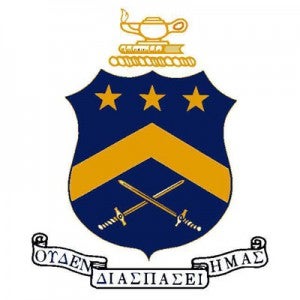 Pi Kappa Phi
Pi Kappa Phi was founded in 1904 in Charleston, SC. The men of Pi Kappa Phi profess to be men of CLASS: Character, Leadership, Academics, Sportsmanship and Service. This chapter is composed of campus leaders from various organizations of high moral character. Our's is the only national fraternity that owns and operates its own philanthropy, Push America, benefiting those with disabilities. We are dedicated to serving our university and community.
Local History and Chapter Facts:
Original founding date at Marshall University was September 30, 1989. Pi Kappa Phi was rechartered on November 5, 2011. There were 24 re-founding fathers.
Pre-Initiation Fee: $100
Initiation Fee: $220
Active Member Dues: $350 per semester
National Website: www.pikapp.org
Chapter Colors: Gold and White
Contact Pi Kappa Phi:
Bennett Smith, President
Email: smith2144@marshall.edu
Twitter: @MarshallPiKapp
Facebook: https://www.facebook.com/PKPMU
Chapter Website: http://marshallpikapp.wordpress.com/