Sigma Phi Epsilon (Sig Ep)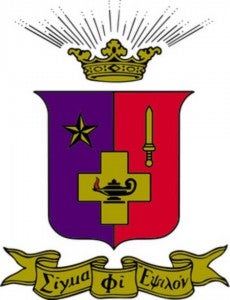 Sigma Phi Epsilon is a social college fraternity founded on November 1, 1901 at Richmond College. It was founded on three principles: Virtue, Diligence and Brotherly Love. Sig Ep is one of the largest social fraternities in the US in terms of current undergraduate membership and has a first-year retention rate of 75%.
Association/Initiation Fee: $275
Active Member Dues: $410/semester
Housing Requirements: All members of Sigma Phi Epsilon are required to live in the our Fraternity house for at least 2 semesters during their college career at Marshall. This can be done consecutively or alternately.
GPA Requirements: 2.6
National Website: www.sigep.org
Chapter Colors: Red, Purple and Gold
Contact Sigma Phi Epsilon:
Noah Wimer, President
Phone: 521-230-7155
Email: wimernw@yahoo.com
Nathan Miller, Recruitment Chair
Phone: 304-685-2867
Email: miller808@live.marshall.edu
Twitter: @MU_SigEp
Local History and Chapter Facts:
Founded at Marshall on December 6, 1947.