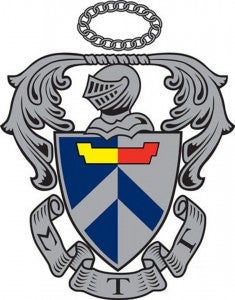 Sigma Tau Gamma
Sig Tau truly understands and upholds Brotherhood. Each of our members strives to embody the principles our fraternity was founded upon: Value, Learning, Leadership, Excellence, Benefit and Integrity. These principles combined with our characteristic relaxed nonchalant way of life makes Sig Tau the best choice if you're looking to join a top-notch fraternity with a great group of men who will always have your back. We're Sig Tau, who are you?
Association/Initiation Fee: $95
New Member Fee/Dues: $200
Active Member Dues: $400 per semester
GPA Requirements: 2.25 OR 2.0 with the previous semester being greater than a 2.5
Housing Requirements: None
National Website: www.sigmataugamma.org
Chapter Colors: Blue and White
Contact Sigma Tau Gamma:
Kagen Gray, President
Email: gray174@marshall.edu
Twitter: @SigTau_EM
Chapter Website: http://www.marshall.edu/wpmu/sigtau
Local History and Chapter Facts:
Founded at Marshall on March 6, 2004.