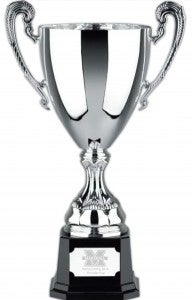 Both large and small organizations of every kind are invited to compete in the first ever Thunder Cup Competition. This event will be made up of several fun challenges throughout the Homecoming week. The small and large organizations with the highest amount of points at the end of the week will receive the Thunder Cup and all monies collected during Penny Wars in their respective categories.
In order for your organization to be eligible in participating, you must attend one of our informational meetings:
September 3, 2014 – Information Meeting, 10:00 a.m., MSC 2W22
September 8, 2014 – Information Meeting, 9:00 p.m., MSC 2E37 John Spotts Room
September 11, 2014 – Information Meeting, 1:30 p.m., MSC 2W22
Questions? Contact us at homecoming@marshall.edu.