Director Welcome
Welcome from the Director
On behalf of the entire Housing and Residence Life staff, welcome to Marshall!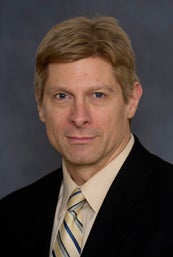 Housing and Residence Life is committed to enhancing the quality of life for students on campus and ensuring that our students have the best possible living-learning experience here at Marshall. As a member of the university and residential community, you are now a partner in that endeavor.
National research shows that students who live on campus perform better academically and graduate earlier than their off campus counterparts, so it is up to each student to take full advantage of this amazing opportunity. Living on campus will provide you with many new freedoms and personal choices, an experience in which you will meet students from around West Virginia and the world, make life-long friendships, and establish a connection to our diverse campus life.
Our residents also appreciate that living on campus puts them at the center of everything. You will be steps away from classrooms, the Drinko Library, Student Center, dining halls, and Rec Center. Living on campus provides students with unique opportunities to learn about themselves, different people, ideas, and cultures, and develop friendships that will last a lifetime. There are numerous ways in which students are encouraged to get involved on a personal level within each residential community. This can occur through leadership opportunities such as becoming a member of a Residence Hall Association or through student employment opportunities available in the residence halls. In addition, various activities, staff- and hall-sponsored programming, community service, and leadership opportunities are all excellent ways to become actively engaged in the residential experience.
If we can assist you in any way please let us know. Again, on behalf of the Department of Housing and Residence Life, welcome to Marshall University and our family!
John F. Yaun
Director