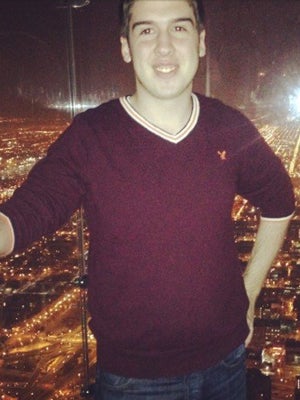 What is your name?
Conor Lannan
Where are you from?
Cross Lanes, WV
What is your major?
Music Education
Why did you choose Marshall?
Many of his family members have attended Marshall and the second he stepped on campus, it felt like home to him.
Why do you enjoy living on campus?
It's a great way to get involved and have fun [gaining] different experiences with different people who live in your hall.
What advice would you give to students living in the residence halls?
Always get out of your room and do something fun.  If you aren't doing homework, don't turn on your TV.  Go find some friends down the hall and do something fun.
What would you say to students who live off campus? 
It's [living on campus] a great chance to not only get a vacation from the parents and family, but it's great to be able to live so close to friends that you can make plans without having to drive everywhere to meet up with one another.