Majors
Click on each link to download a PDF description and course listing for each major.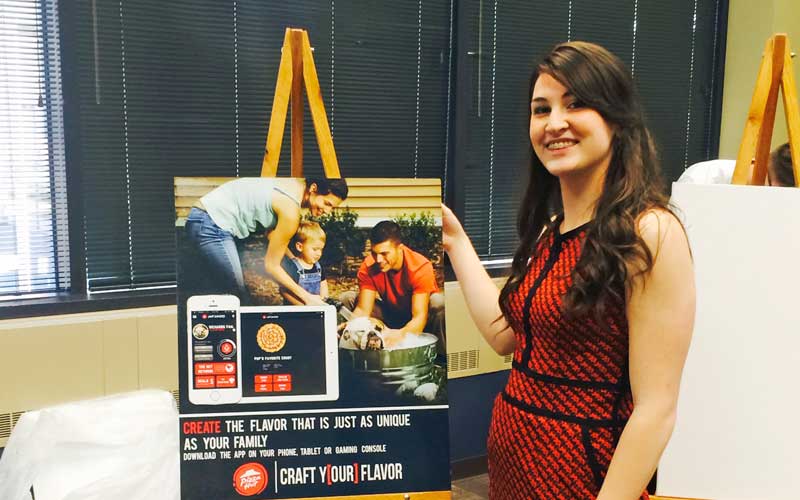 Coursework runs the gamut of writing, design, media strategy and campaigns to prepare graduates for agencies, client side practice, print and broadcast media or retail. Build a portfolio of print advertisements, broadcast commercials, outdoor boards and Internet banners.
---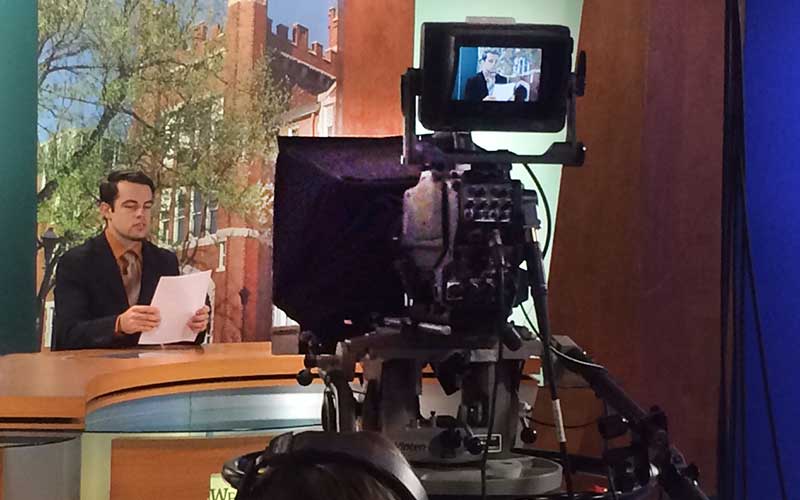 Reporters, anchors, directors, editors and videographers get real world practice in a state-of-the-art, true high definition, fully digital television studio and experience what it's really like to be behind or in front of the camera.
---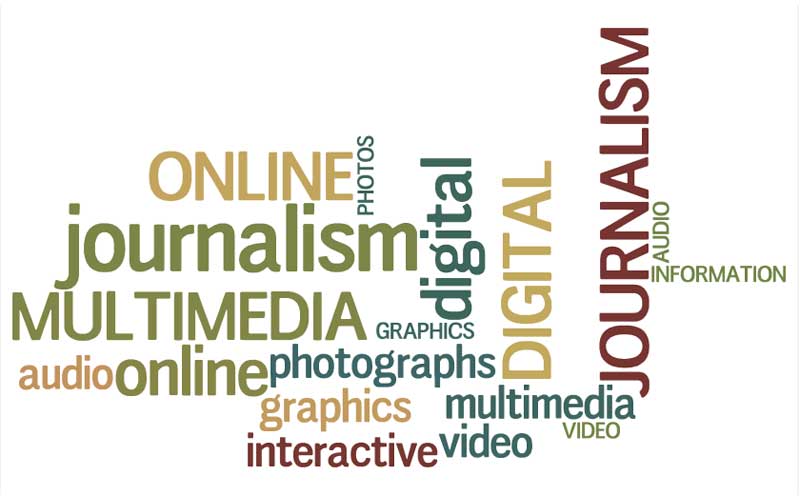 Driving the convergence of print and broadcast news, online journalism is an emerging field with room for growth and a demand in new talent. Students rethink how news reaches audiences, and they shoot, edit, write and post their storytelling products.
---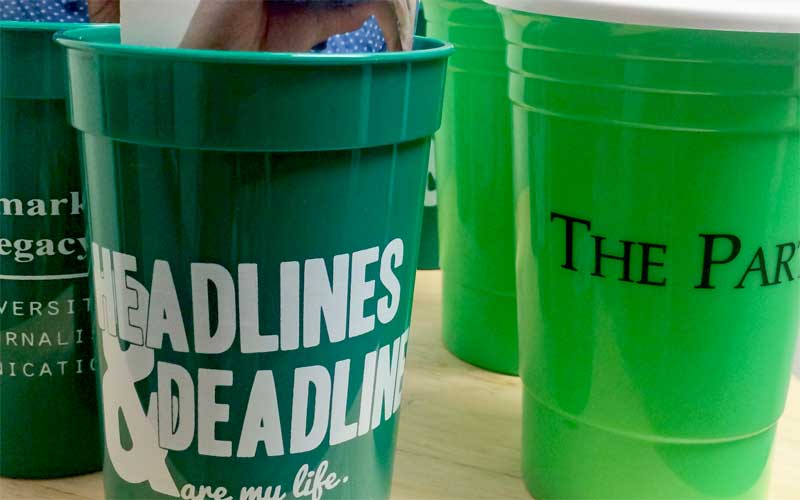 Print majors build experience as writers and as leaders of the newspaper and magazine industries. Students gain experience as reporters, copy editors, designers, photographers and editors.
---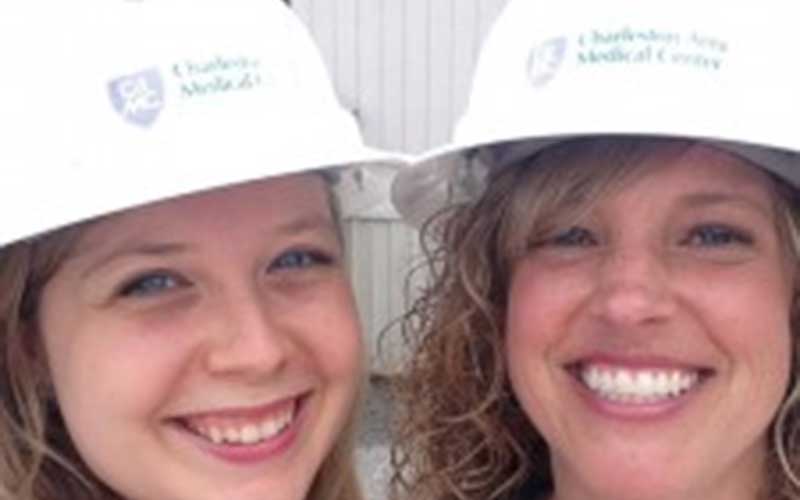 Writing is at the heart of public relations. Students plan, publicize and execute public relations events, write press releases, prepare press kits and develop the management level abilities needed for leadership in the field.
---
The R/TV program has a proud tradition of preparing students for careers in the broadcast industry. Majors study management issues, sales strategies, and production techniques that keep stations functioning. This "hands-on" application refines skills in a real world experience.
---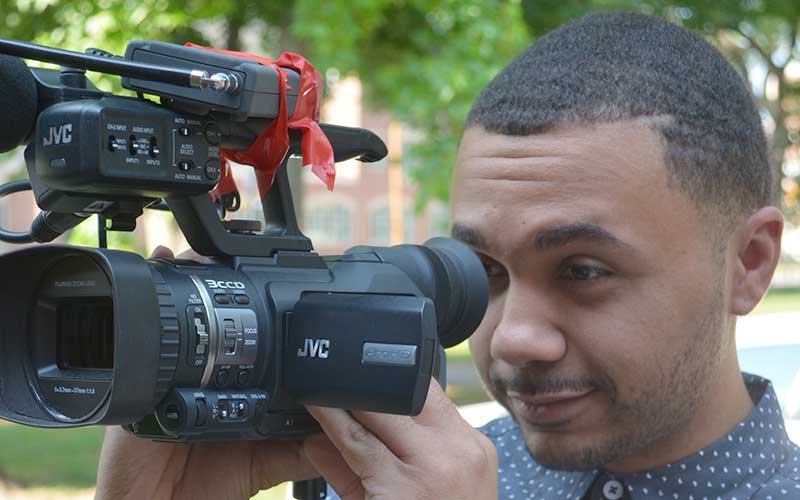 Students in the video production program will write, shoot and edit video to tell stories—news stories, corporate stories, commercials, documentaries, weblogs, interviews—a variety of messages that combine motion and sound elements. The interdisciplinary program draws from mass communications and the arts to create polished, professional products. Graduates are prepared to work in traditional mass media organizations, print and broadcast newsrooms, advertising and PR agencies, commercial businesses and new multimedia venues.
---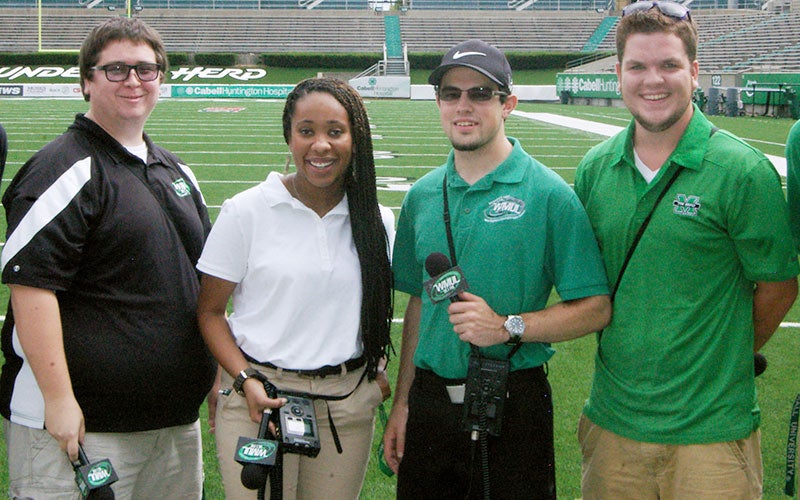 Sports majors "call the game," provide color commentary and write the sports pages. Students concentrate in print sports, broadcast sports or sports PR.
---
Minors
Non-Journalism and Mass Communications majors may select from one of three, 15-hour minors within the school as follows:
Advertising
JMC 221, Advertising and Continuity Writing
JMC 245, Fundamentals of Advertising
JMC 415, Advertising Strategy and Execution
and two of the following:
JMC 241, Graphics of Communication
JMC 383, Advertising Layout and Design
JMC 385, Advertising Media Planning
JMC 408, Advertising Research
JMC 425, Advertising Campaigns
JMC 445, Advertising in Modern Society
Journalism
JMC 101, Media Literacy
JMC 201, News Writing I
Six hours from:
JMC 340, Basic Broadcast News
JMC 301, News Reporting II
JMC 305, Copy Editing
JMC 430, Magazine Article Writing
JMC 461, Web Strategies, and
JMC 414, Reporting Public Affairs
and one three hour 300/400 level JMC elective.
Public Relations
JMC 201, News Writing 1
JMC 301, News Reporting II
JMC 330, Fundamentals of Public Relations
JMC 437, Public Relations Writing
JMC 438, Public Relations Case Studies