Quick Links
INFORMATION
What is LGBT History Month?
National Lesbian Gay Bisexual Transgender History Month commemorates the first two gay and lesbian marches on Washington in October 1979 and October 1987. Lesbian Gay Bisexual Transgender History Month not only serves as a time to study gay, lesbian, bisexual and transgender history, but to provide an opportunity to celebrate the contributions of gay, lesbian, bisexual and transgender people to world history. This year the LGBT Outreach with the help of the Equality Forum will be presenting a short online documentary each day on a different icons of LGBT History.
Why is it important that we celebrate LGBT History?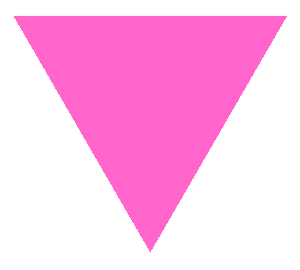 It is very easy sometimes to forget the importance of history. This is especially true for members of the LGBT Community. Unlike other cultural communities Gay, Lesbian, Bisexual, and Transgender people do not learn their history in their homes so the intergenerational exchange of cultural history is truly vested in the community itself.
One of the biggest problems within the LGBT community is the lack of role models and the sense of long standing community. So to combat problem at Marshall the LGBT Outreach began observing LGBT History Month as a way to encourage the exchange of history.
Only by understanding our past struggles can we as a community understand the value of successes. That is why we celebrate LGBT History Month.
Icons to be Featured in the Equality Forums LGBT History Month series.
1. Del Martin & Phyllis Lyon
2. Stephen Sondheim
3. Gianni Versace
4. Sheila Kuehl
14. Margarethe Cammermeyer
National Coming Out Day
National Coming Out Day is an international event which gives gay, lesbian and bisexual people the opportunity to "come out" to others about their sexuality. It also provides a means of increasing the visibility of gay people. In the United States, the day is facilitated by the Human Rights Campaign's National Coming Out Project (NCOP).
The first National Coming Out Day was held on October 11, 1988. This date was chosen for the annual event in commemoration of the 1987 March on Washington for Lesbian and Gay Rights. It also marks the anniversary of the first visit of the AIDS Memorial Quilt to Washington, D. C.
Many communities and college campuses sponsor events such as dances, film festivals, workshops, literature booths, and rallies on National Coming Out Day.
Marshall will be celebrating national coming out day on October 10th in the student Center. National coming out day isn't just for LGBT people it's for allies too. So come out and help us celebrate our growing community.
More About National Coming Out Day to be announced
LGBT History to consider...
The Importance of "Stonewall"?
by David Bianco
Among gay organizations today, there's everything from the Stonewall Democratic Club to the Stonewall Chorale; there's even a bottled water called Stonewall. The word has taken on mythic proportions in lesbian and gay culture. But its widespread appropriation doesn't dilute the importance of what happened in the summer of 1969 in New York City.
The event is still a hot topic of debate in gay circles, with much disagreement about what actually precipitated the violence and who took part in it. One legend holds that Judy Garland's funeral, held June 27 in Manhattan, fanned the flames of gay rage. Other versions of the story claim that dozens of sequined drag queens and a mysterious, unidentified butch lesbian were at the forefront of the street rebellion. But a few facts seem certain.

In the early morning hours of June 28, 1969, the police raided the Stonewall Inn, a dingy, Mafia-run "private club" on Christopher Street in Greenwich Village with a predominantly gay clientele. The charge was illegal sale of alcohol. It was the second time that week the bar had been targeted by the police, and other gay bars had also been raided in prior weeks. Police officers lined up the Stonewall's 200 patrons to check identification. Most were free to leave, but the staff, as well as three drag queens and two male-to-female transsexuals, were detained.

Eyewitnesses recalled that the scene outside the bar was at first campy and festive. Patrons were joined by tourists and passers-by, and everyone cheered when a gay person emerged from the bar, dismissed by the police. But when a paddy wagon arrived and the police loaded the bar's staff and the three drag queens inside, the crowd on the street grew surly. One person threw a rock through a window, and eventually garbage cans, bottles, and even a parking meter were used to assault the building. Someone set a fire with lighter fluid. By newspaper accounts, 13 people were arrested and three police officers sustained minor injuries in the confrontation.

Later that night and into Sunday morning, a crowd again gathered in front of the ravaged bar. Many young gay men showed up to protest the flurry of raids, but they did so by handholding, kissing, and forming a chorus line. "We are the Stonewall girls," they sang, kicking their legs in front of the police. "We wear our hair in curls./We have no underwear./We show our pubic hair." Police cleared the street without incident this time, but another street altercation occurred a few days later.

Even more significant, though, was what happened later in the summer. At the end of July, gay activists circulated copies of a flyer calling for a mass "homosexual liberation meeting." The headline of the flyer read, "Do you think homosexuals are revolting? You bet your sweet ass we are!" The alliance that formed from the meeting held on July 24 adopted the name Gay Liberation Front (GLF); among its demands were not only an end to police harassment, but job protection for gay employees, the repeal of sodomy laws, and local and national anti-discrimination laws.

Soon, numerous other organizations and a host of gay liberation publications emerged, first in New York and then across the country. Estimates suggest that, at the time of the riots, there were a few dozen gay organizations in the United States. Within a few years, the number had risen to more than 400.
What is the significants of the Pink Triangle?
The Pink Triangle was used by the Nazis to signify homosexuals. Although, homosexuals were only one of the groups targeted for extermination, it is unfortunately, the group that history often excludes. The Pink Triangle defies anyone to deny history.
In 1935 Hitler revised the German Law, Paragraph 175, prohibiting homosexuality, by including kissing, embracing, and gay fantasies as well as sexual acts. Convicted offenders-- an estimated 25,000 from 1937 to 1939, were sent to prison and later transferred to concentration camps. They were to be sterilized, most often by castration. Hitler changed his policy on homosexuality to include death in 1942.
Concentration camp prisoners were designated into groups by colored inverted triangles. Which set up a social hierarchy among prisoners. A green triangle marked the wearer as a regular criminal.; a red triangle denoted a political prisoner. Two yellow overlapping triangles forming a Star of David denotes Jewish prisoners. The Pink Triangle was for homosexuals. A yellow Star of David under a superimposed Pink Triangle represented Gay Jewish prisoners-- by the social hierarchy, the lowest of all prisoners.
When the war was finally over, many homosexuals remained prisoners in the camps until 1969 when Paragraph 175 was repealed in West Germany.
The Pink Triangle was adopted by many Gay rights groups in the 1970s. Because, it draws attention to the oppression and persecution -- then and now.
In the 80s, ACT-UP (Aids Coalition To Unleash Power) started using a Pink Triangle that pointed up, to signify an active fight back , rather than a passive resignation to fate. Today , for many, the Pink Triangle represents Pride and Solidarity.