Events
Miss the event? Click here to download Dr. Wang's presentation.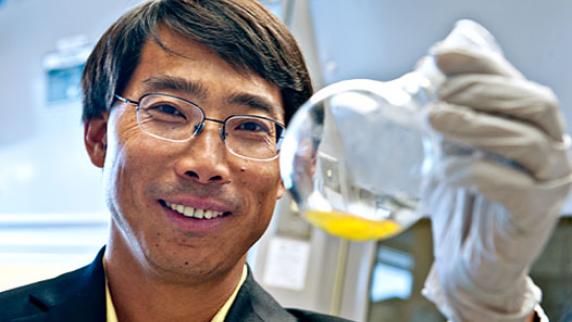 Commercializing scientific research will be the focus of an upcoming program featuring Dr. Shaomeng Wang, who is widely recognized for his pioneering work in the field of drug discovery and his ongoing efforts to bring the fruits of that work to the market.
The talk titled "Translating Your Research Discoveries into Practice: It takes a village!" will begin at 11 a.m. on Wednesday, June 25, 2014, in Room 102 of the Robert C. Byrd Biotechnology Science Center on Marshall University's Huntington campus.
The event is part of a series of public lectures hosted by the Marshall Institute for Interdisciplinary Research.
---
For more information about the program, contact Hollie Bailey at bailey134@marshall.edu or 304.696.3549.