Dr. Adam Butz, Assistant Professor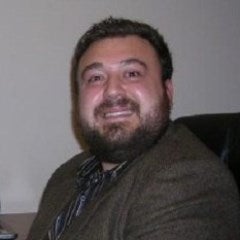 Dr. Butz received his Ph.D. in Political Science from the University of Kentucky in 2012. Prior to arriving at Marshall as a visiting instructor in 2011, Dr. Butz worked in various nonprofit settings, and taught political science courses at Saint Louis University and Maryville University.
Courses Taught
PSC 104 – American National Government and Politics
PSC 202 – State and Local Government and Politics
PSC 311 – Issues in Public Policy: Poverty and Social Welfare Policy
PSC 333 – Introduction to Public Administration
PSC 433/533 – Public Administration and Policy Development
PSC 453/554 – Administrative Organization and Behavior
PSC 480/580 – Special Topics: Principles of Nonprofit Management
PSC 604 – Data Analysis
Research Interests
Dr. Butz's scholarly research centers on American public policy and administration including: administrative privatization, social welfare policy, state politics and policy, organizational behavior, nonprofit management, racial politics, and immigration politics. His dissertation, funded in part by a grant from the U.S. Department of Labor, examined the causes and consequences of privatizing social welfare services with for-profit and nonprofit providers. Manuscripts from this research agenda are currently under review at various academic journals.
Dr. Butz's other projects involve various aspects of social policy adoption and implementation in the American context. One current project explores the determinants of prison privatization arrangements forming across the American states. Another explores how trusting attitudes toward Latino immigrants influence the generosity of social welfare policies. A third endeavor is set to examine the effectiveness of differing leadership and managerial styles among nonprofit welfare providers. Dr. Butz serves as an anonymous reviewer for State Politics and Policy Quarterly, American Review of Public Administration, and Politics and Policy.
Contact