100 Years And Growing
1930-1939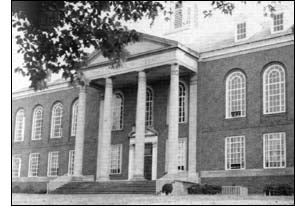 The James E. Morrow Library has seen many changes through the years. This picture was taken before the 1960's wrap-around addition.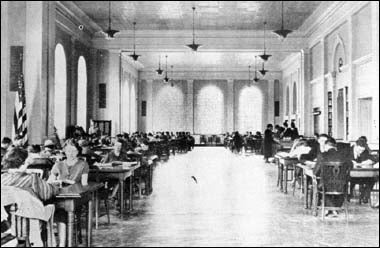 The main reading room of the library was on the second floor before the renovation. The library, dedicated in January 1931, is named for Marshall College principal James E. Morrow, 1872-73, whose son, Dwight W. Morrow, contributed $25,000 toward its construction.