A University at Last: 1960-1969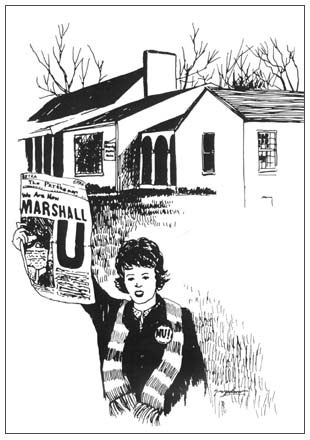 Something talked about for years finally came to be in the late 1960s – university status. Student unrest was beginning in the last part of the decade over an undeclared war far away and about student rights on campus.
National political leaders who later would be elected president and vice president visited Marshall. It was one of the greatest building periods in the school's history: a men's physical education facility, a major classroom building and adjoining music hall, four new residence halls including two new cafeterias, the Campus Christian Center, a major addition to the library and renovation of Fairfield Stadium.
President Stewart H. Smith surprised almost everyone by announcing his resignation effective mid-1968. Dr. Roland H. Nelson Junior came from Richmond, Va., to replace Smith, but would hold the job for only two years.
Two-year branch colleges were established at Logan and Williamson. A major restructuring of higher education went into effect with the creation of the Board of Regents in 1969. Marshall's campus was expanded with the addition of University Heights. The College of Business became reality.
It was perhaps the best of times and worst of times for the sports program. The men's basketball teams played in national tournaments and the football team ended the nation's longest winless streak. But Marshall was suspended by the Mid-American Conference and was placed on probation by the NCAA. The head coaches of basketball and football were fired.