West Virginia is one of 27 states and territories eligible to participate in the National Science Foundation's EPSCoR initiative. EPSCoR stands for Experimental Program to Stimulate Competitive Research.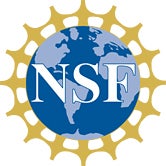 EPSCoR is intended to expand and enhance the research capability of scientists in states that traditionally have lacked strong university-based research efforts, to help them to compete more successfully for a portion of the federal academic R&D budget. In West Virginia, the program is administered by the West Virginia Higher Education Policy Commission's Division of Science and Research.
The EPSCoR projects in which Marshall University participates are described below.
[social_share/]
---
Bionanotechnology for Public Security and Environmental Safety
In 2010, West Virginia EPSCoR received unprecedented funding from the National Science Foundation to launch extensive research in bionanotechnology at Marshall University, West Virginia University and West Virginia State University. This $20 million grant—the largest single NSF award in West Virginia history—began in August 2010 and continues for five years.
Under this award, researchers are working to bring together bionanotechnology and molecular sciences to create hand-held devices—essentially a laboratory on a chip—that can remotely identify potential environmental threats, pollutants and even diseases. This technology would have widespread and significant impacts on security, environment and medicine. Innovations in these areas have the potential to create new marketable technologies and devices—and the jobs to manufacture them.
At Marshall, EPSCoR researchers are studying nanobiology to develop novel sensors and produce nanomachines that will facilitate early and sensitive detection of environmental insults and hazardous conditions. Our researchers also are studying cellular development to discover new sources of adult stem cells for neurological disorders, and to understand the role of genes in development and the relationship between cell biology and the environment.
---
Cyberinfrastructure for Transformational Scientific Discovery
In 2009, West Virginia EPSCoR received a three-year, $2.6 million NSF grant to enhance cyberinfrastructure across the state's higher education system. The grant assists with scientific discovery by building capacity and promoting the use of high-performance computing cluster resources.
More than $1 million of the grant funds are being used at Marshall to help upgrade computing networks and enhance immersive visualization capabilities, allowing faculty researchers—and their students—to collaborate in real time without geographic limitations.
---
Resources: