Monday, June 27, 2011
---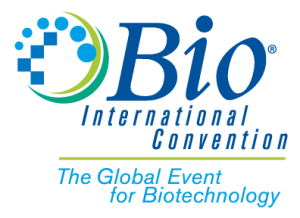 HUNTINGTON, W.Va. – Marshall University biotechnology research and three of the university's high-tech spinout companies will be showcased as part of this week's BIO International Convention in Washington, D.C.
The largest annual global event for the biotechnology industry, the BIO International Convention attracts an audience of more than 15,000 biotech business leaders, scientists, executives and investors from around the world.
According to Jennifer Kmiec, associate vice president for economic development for the Marshall University Research Corporation, the Bioscience Association of West Virginia (BioWV)—along with the Biotech Alliance of the Huntington Area Development Council (HADCO) and the West Virginia Development Office—is hosting a West Virginia Pavilion at the convention.
"The West Virginia Pavilion is intended to highlight key participants in the state's life sciences community," she said. "There is a great deal of very exciting biotechnology work happening in labs here at Marshall and we are pleased to have this opportunity to share it with colleagues from the rest of the country and around the world."
Kmiec, who is also vice-chair of BioWV, said the Marshall-related companies to be featured at the pavilion include Vandalia Research, Progenesis Technologies and Cordgenics. All three businesses were founded based on technologies developed at Marshall and are headquartered in the state.
South Charleston-based biotechnology company TRAX BioDiscovery, as well as West Virginia University and its spinout Protea Biosciences, also will be represented at the convention.
Kmiec said the Discover the Real West Virginia Foundation (DRWVF) is sponsoring a reception Tuesday afternoon at the pavilion to promote opportunities for investment and expansion in West Virginia. Guest speakers will include U.S. Senator Jay Rockefeller (D-W.Va.).
During the reception, Rockefeller will invite biotech executives to visit West Virginia this fall as part of a DRWVF-sponsored biotech trade/investment mission.
Kmiec added, "In addition to featuring the biotech research being done in West Virginia, the pavilion and the reception will show the world what a great place our state is to live and work. We hope to use the events to help attract new entrepreneurs, inventors, researchers, investors and high-tech businesses to West Virginia."
BIO International Convention attendees include a mix of biotechnology, pharmaceutical, plant and life science, medical diagnostic, instrumentation and technology companies of all sizes, including the top 10 pharmaceutical companies in the world. Also represented are economic development organizations and businesses that support the industry, including law firms, service providers, investors, and suppliers of laboratory equipment and products. Representatives from more than 200 universities and academic communities also attend for networking, educational sessions and collaboration opportunities. There is a strong international attendance, with participants from approximately 60 countries.
For more information, visit www.biowv.org or contact Kmiec at kmiecj@marshall.edu or (304) 840-3374.

###

About BioWV
Marshall University is a founding member of the Bioscience Association of West Virginia. The purpose of the association is to promote and strengthen the bioscience industry in the state by developing a cohesive community that unites the biotechnology, pharmaceutical, medical device and research organizations. To advance this mission, BioWV provides educational, networking and commercial opportunities for its members, and serves as an educational and information resource to advance public understanding about the bioscience industry. For more information, visit www.biowv.org.
---
Contact: Ginny Painter, Communications Director, Marshall University Research Corporation, 304.746.1964.