Thursday, Aug. 23, 2012
---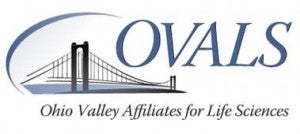 HUNTINGTON, W.Va. – Marshall University is one of the organizers of the 10th annual Ohio Valley Affiliates for Life Sciences (OVALS) conference to be held Oct. 1-2 in Louisville, Ky.
With the theme "Meeting Health Care Challenges through Technology and Novel Approaches," this year's conference will bring together the region's research institutions, federal agencies, industry, investors and service providers to discuss biotechnology innovation and commercialization opportunities.
The target audience includes university researchers, technology transfer professionals, corporate scientists, business development professionals, state and local economic development officials, attorneys, investors and entrepreneurs.
According to Amy Melton, assistant director of the Technology Transfer Office at the Marshall University Research Corporation, the conference provides a forum for exposure to the thinking of national leaders, opens up strategic dialogues and expands opportunities for networking.
"Anyone interested in commercialization of biotechnology, collaboration opportunities and creating economic impact is encouraged to attend," she said. "The topics on the agenda really complement Marshall's strengths in biotech research and focus on innovation."
She said the this year's conference program will focus on partnership opportunities for commercialization of medical devices, the realities of raising capital for start-up companies in today's environment, and recent changes in patent law and how the changes will affect the patent process in the U.S.
OVALS is a collaborative effort of the University of Cincinnati, University of Louisville, University of Kentucky, Marshall University, Ohio University, BioOhio, Bluegrass Business Development Partnership, CincyTechUSA and Edison Biotechnology Institute.
Additional conference sponsors include Fox Rothschild LLP, Stites & Harbison PLLC and Viksnins Harris & Padys PLLP.
For more information and registration information, visit www.ovalsgroup.org.
---
Contact:  Ginny Painter, Communications Director, Marshall University Research Corporation, 304.746.1964