Unique fossils of adult animal and its embryo provide first evidence
of live birth among these prehistoric marine reptiles
Thursday, Aug. 11, 2011
---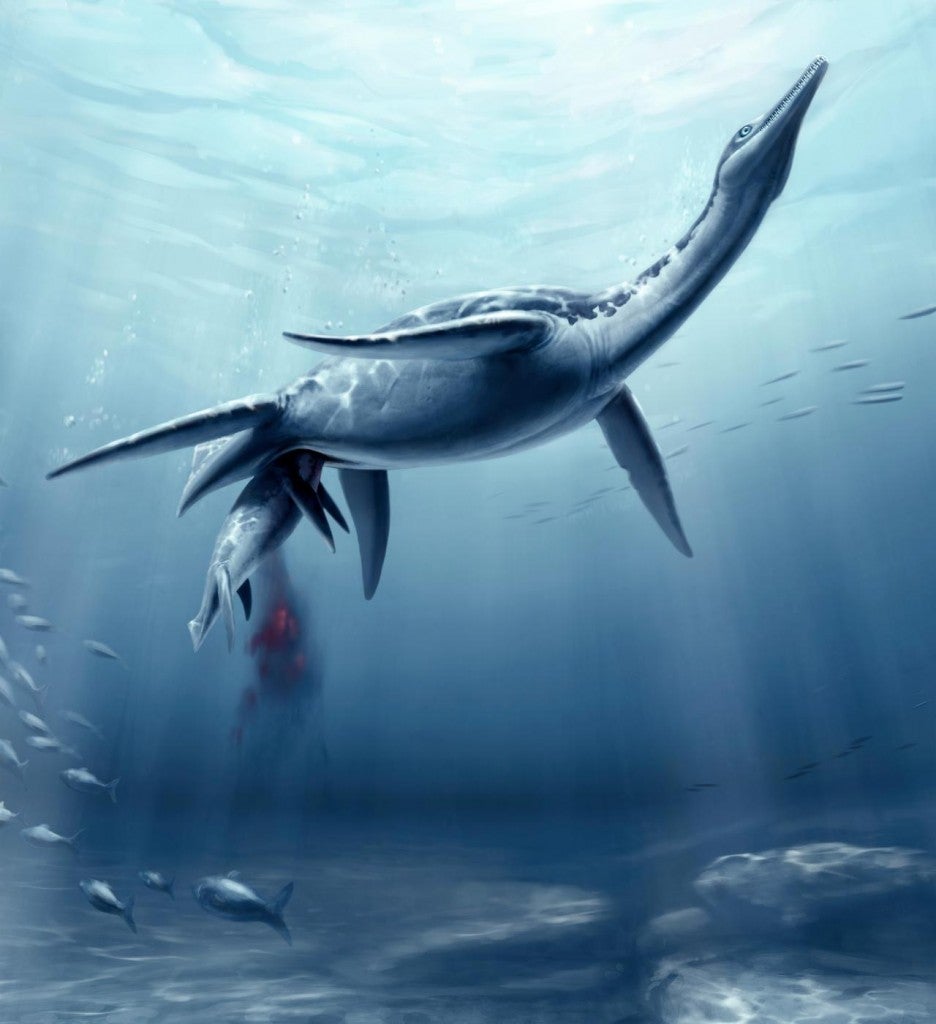 HUNTINGTON, W.Va. – Marshall University paleontologist Dr. F. Robin O'Keefe and Dr. Luis Chiappe, director of the Natural History Museum (NHM) Dinosaur Institute in Los Angeles, have determined that a unique specimen now displayed in the museum's Dinosaur Hall is the fossil of an embryonic marine reptile contained within the fossil of its mother.
Their findings will be published tomorrow in the journal Science.
The 78-million-year-old, 15.4-foot-long adult specimen is a Polycotylus latippinus, one of the giant, carnivorous, four-flippered reptiles known as plesiosaurs that lived during the Mesozoic Era. The embryonic skeleton contained within shows much of the developing body, including ribs, 20 vertebrae, shoulders, hips and paddle bones. The research by O'Keefe and Chiappe establishes that these dual fossils are the first evidence that plesiosaurs gave birth to live young, rather than hatching their offspring from eggs on land.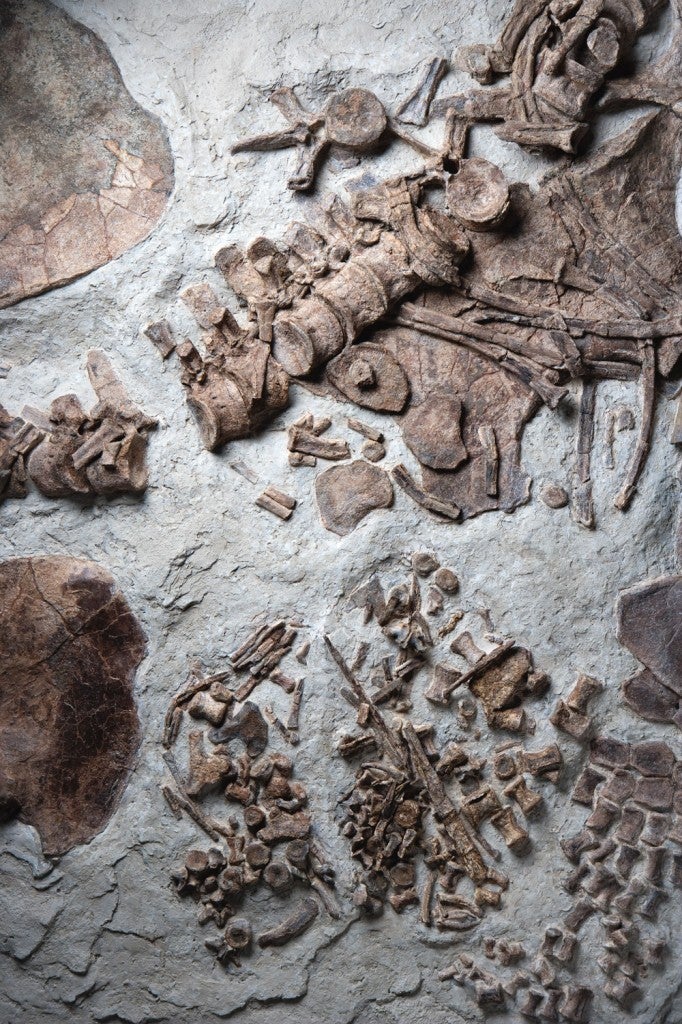 ---
Contact:
Lalena Price, Marshall University Communications, pricel@marshall.edu, 304.746.1989
Kristin Friedrich, Natural History Museum of Los Angeles County, kfriedri@nhm.org, 213.763.3532