---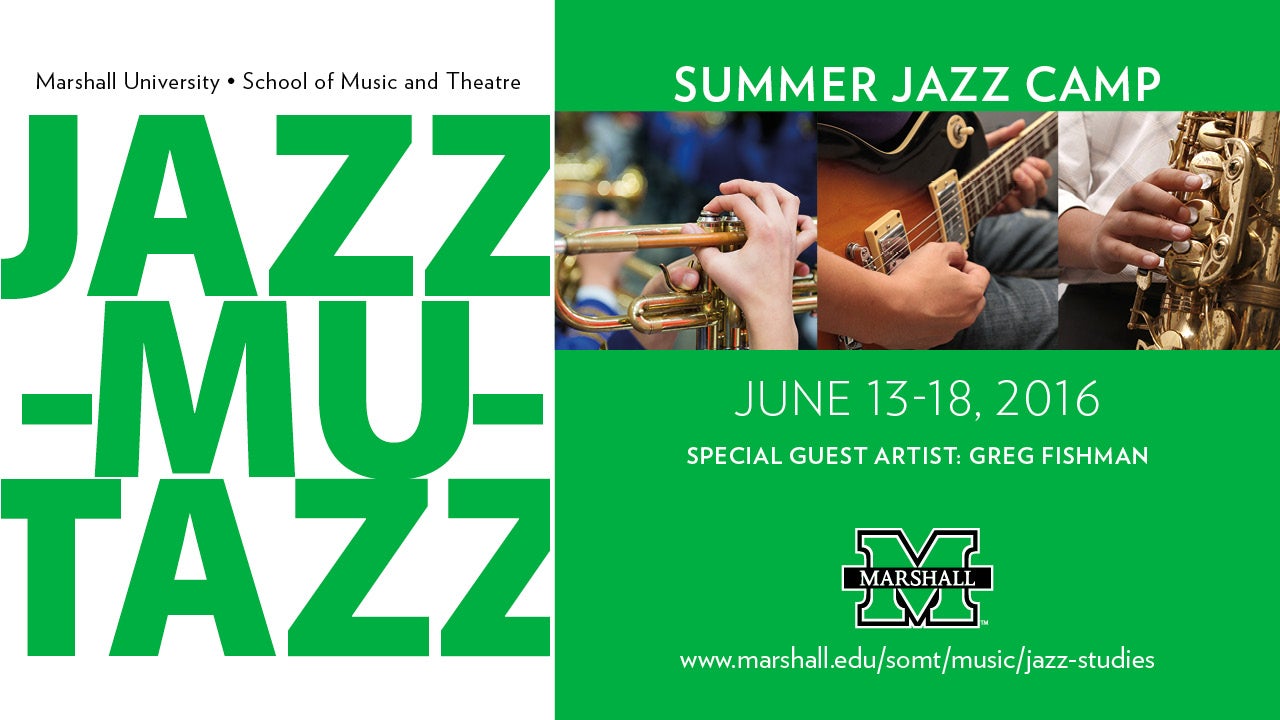 JAZZ-MU-TAZZ 2016
With Special Guest Artist: Greg Fishman
Click the links below to register or for more information:
Jazz-MU-Tazz summer jazz camp is held at Marshall University. The six-day, five-night camp is an opportunity for high school students to learn more about the traditions of jazz, regardless of prior experience.
Jazz-MU-Tazz is designed for students of all levels; from beginners who do not have jazz in their schools to more advanced students who gig with their own jazz combos.
Throughout the week, students perform in big bands and combos while learning more about jazz improvisation, history, theory, and more – all within a fun and comfortable learning environment.
Come join us for what promises to be one of the highlights of the summer.