Marshall University School of Pharmacy

---
About Marshall University School of Pharmacy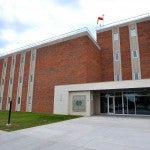 The Marshall University Board of Governors granted approval to establish the School of Pharmacy in December, 2009. With the formation of the School's Executive Council in early 2011, led by Dean Kevin W. Yingling, we have continued to make progress in the planning and early implementation phases of this project, including curriculum and policy development, student recruiting, and installation of the founding faculty. The MUSOP is currently located in the Robert W. Coon Education Building, which has undergone extensive renovations completed in August, 2012. These changes have resulted in a state-of-the-art, 76,000 square foot learning, research, and pharmacy practice facility. This environment supports the School's unique, interdisciplinary, team-based academic community which combines the resources of a top tier University with Allied Health Programs through the College of Health Professions and the Joan C. Edwards School of Medicine.
The program is structured as a 2 + 4, 3 + 4 or 4 + 4 program, with students completing two to four years of prerequisites before beginning the 4-year professional program in their third year of studies. Graduation of the inaugural class is expected to occur in May, 2016.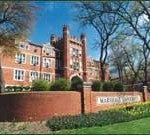 Marshall University is a public institution offering a wide variety of undergraduate and graduate programs of education.  Located in Huntington, WV, Marshall is an active participant in the local community and greater tri-state region.  Named after John Marshall, the former Chief Justice of the United States Supreme Court, Marshall Academy was established in 1837. In 1961, Marshall was granted university status and has since grown tremendously; particularly in recent years which have seen the construction of the state-of-the-art Drinko Library, the Jomie Jazz Center, the Robert C. Byrd Biotechnology Science Building, the Arthur Weisburg Family Engineering Laboratories, the Campus Recreation Center, the Erma Ora Byrd Clinical Center, and the First-Year Residence Halls.
We Are…Marshall!  We Are…the Future of Pharmacy Education!