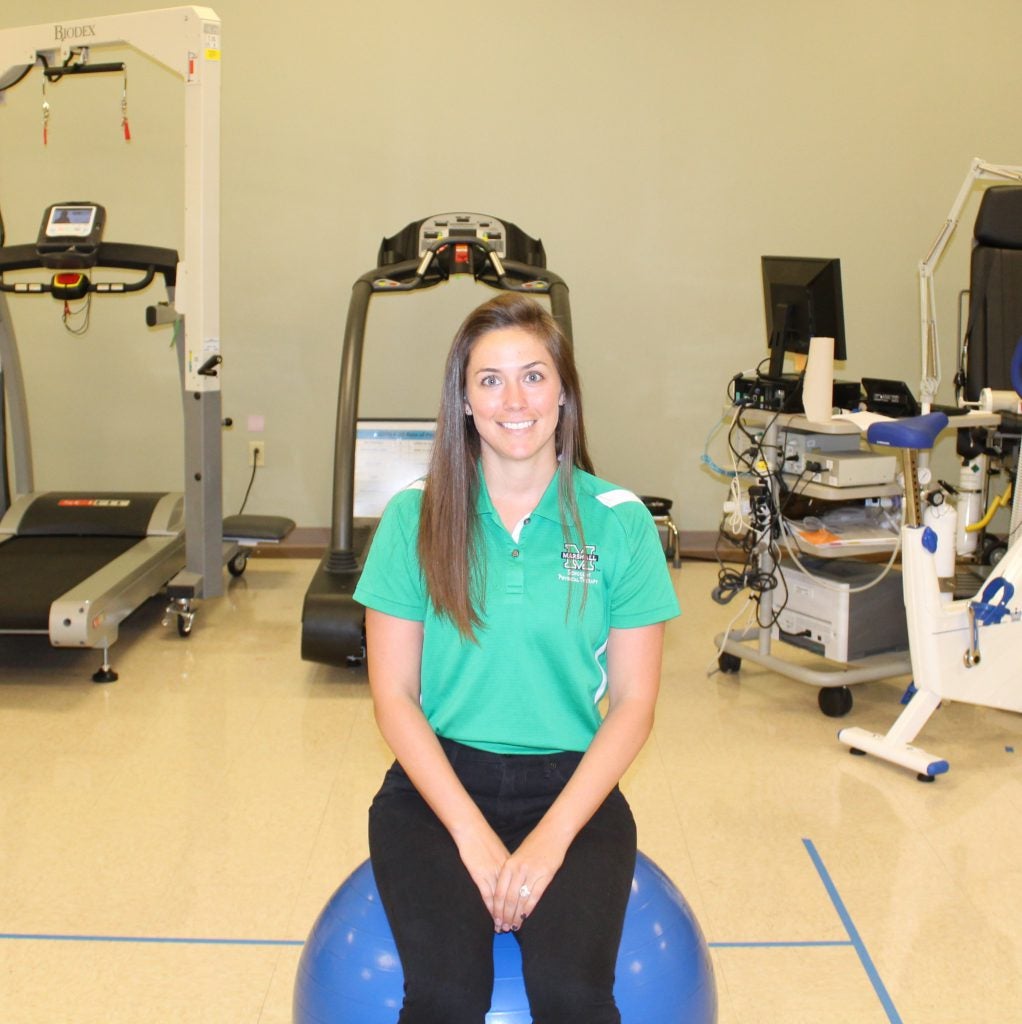 Where are you from?
I always say that's a loaded question. I was born and raised in the small town of Thurmont, MD. When I graduated high school, I moved to Myrtle Beach for undergrad, and ended up staying for a total of 6 years so I consider it my second home. I also lived in Tampa, FL for just about year with my sister and had a blast.
Why did you choose the Marshall School of Physical Therapy for your DPT education?
I guess it's fair to say that Marshall chose me. I was working as a rehab tech in Myrtle Beach, when our equipment salesman was talking to my boss about his daughter attending PT school at Marshall University and how it was a new program. He told me all about it and when I went home to look at the requirements to apply, I had met them all and just sent the application in not thinking much of it! Turns out I was lucky enough to have Marshall accept me, placing me about half way between my family and my fiancé. BONUS it was much cheaper than some of the private schools I was looking at.
What has been your favorite PT class thus far in the program? Why?
I came into PT school determined to get into sports therapy, but as the program went along I fell more and more in love with neurological rehabilitation. With each neuro class I became more intrigued, and to be quite honest, even more challenged. I feel the greatest impact I have is the ability to help someone walk again after having a stroke where they may have had no hope before. In addition, treating neuro patients in an inpatient setting is intimate and allows me to get to know my patients on many levels and form a good rapport which I think is very important for positive rehab outcomes.
What do you see as the strengths of the Marshall School of Physical Therapy?
I must say, that what I love about the program is the approachability of the professors. I feel like I can talk to them about anything and everything and walk away with good advice. I also love that they have emphasized that they will not stop being a resource to us once we graduate and have mentioned that if we call or email them once we enter our own practice they would be more than willing to answer any questions we may have. I think there is a variety of opinions, backgrounds and specialties provided by the professor's experience which allows students to see very different aspects of physical therapy.
How is PT School different than your undergraduate education?
PT school requires a lot more time, determination and love than that of undergraduate studies. I have said from the beginning I am glad I had loved anatomy since undergrad and find everything about the human body fascinating. If I didn't have the interest in the human body and how it works, I am not sure I would've been able to persevere. My oldest sister was in graduate school while I lived with her and I watched her eat, breath and sleep nothing but her studies, so from that perspective I was blessed I knew what to expect and applied her same work ethics to my own studies. Her motto for me from the beginning was 'you can never study enough' and for that I am grateful because it helped me form the mindset I needed. I quickly learned my mistakes with my study habits and had to change everything I did from undergrad in order to be successful in PT school.
What advice would you give to prospective students who are starting the application process?
My number one advice would be to get out and get experience gaining as many observation hours as possible. When you are at that observation, ask questions, and lots of them. I never asked questions thinking I had everything I needed to know, and I was very wrong. I knew nothing of the application process and wish I would've asked while I was in the clinic. It is a long tedious process and can be very frustrating if you don't know what you are doing. Get onto social media forums, such as Facebook, and find groups for physical therapists and post questions there. The better prepared you are for entering this field, the better success you will have in the future.