Girmay Berhie, Ph.D.
Professor, Health Informatics
Office: 107 Gullickson Hall (Main Campus)
Phone: (304) 696-2718
E-mail: berhie@marshall.edu

Dr. Girmay Berhie serves as acting chair of the Department of Public Health. Dr. Berhie joined Marshall University faculty in 1991 and is currently a tenured professor and the program founder and Director of Health Informatics.  He was also one of the founders of the undergraduate and graduate Public Health programs at Marshall University. The Health Informatics program is the only program of its kind in the State of West Virginia and is one of only three programs in the country that is accredited by CAHIIM. Dr. Berhie received his bachelor's in Social Work from Haile Selassie I University, his master's in Social work from St. Louis University, his master's in Information Systems from Marshall University, and his doctorate in Public Policy and Analysis with a concentration in Research Methodology from St. Louis University. He has also taken several courses such as Biostatistics, Epidemiology, Outcome and Effectiveness Research Regression Analysis in Public Health Research, and Applied Multivariate Methods at John Hopkins University, School of Hygiene and Public Health. Dr. Berhie has specialized and now lectures in the following areas: biostatistics, data analytic/data analysis, development and implementation of electronic health care records and Personal Health Records, hospital information systems and implementation, health informatics, health services research, program planning and evaluation, public health research, global health, developing instruments to conduct need assessments, and program evaluation at the formative process and summative stages. Dr. Berhie's experience includes holding a position as the former Director of West Virginia Statistical Center where he successfully wrote and was awarded grant funds from the National Institute of Justice and the National Institute of Health. He has served as the Project Director, Principal Investigator, Project Researcher, and Independent Evaluator for numerous grants from NIH, DOL, NIJ, and SAMHSA. He is currently serving as the Project Director for the   Louis Stokes Alliances for Minority Participation (LSAMP) Program at Marshall University.
Dr. Berhie is currently the Executive Director of the non-for-profit organization, "International Medical & Academic Alliance (IMAA)". He is part of a team that started a clinic named Summit International Health Clinic (SIC) in Addis Ababa, Ethiopia in January of 2009. IMAA has developed a partnership with Florida Hospital Corporation. As Executive Director, Dr. Berhie applied to the US-AID program for $3.5 million to support the expansion of the Summit International Clinic into a specialized hospital.  This project expansion is still under development. Dr. Berhie has published many articles in the following peer review journals: The Research of National Institute of Justice, The Journal of Health Administration Education, The Journal of African Policy Studies, The Social Science  and Medicine and International Journal, The West Virginia Criminal Justice Journal, Strategies for Promoting Pluralism in Education and the Workplace, and The West Virginia Criminal Justice Journal. He also has several publications in progress that he co-authored such as "Efficacy of Telemedicine in Psychiatry and Mental Health Nursing in the Journal of Psychiatric and Mental Health Nursing. He is also a published author (2012).  His book titled, "The Multi-Dimensional Development Evaluation Model: A Conceptual Schema for Evaluating Developmental Programs Proposed for Developing Countries" deals with the development of instruments on the Formative, Process and Summative Evaluation. He has also written a chapter in a book titled "Why Health Informatics: A Perspective". Dr. Berhie is currently engaged in research efforts for the development of the West Virginia Health Innovation Center: The Center of Excellence in Health Informatics, Elevated Blood Pressure and Elevated Blood Glucose Level Risk Factors among West Virginia, Appalachian high school students: Problems Associated with a Growing Prevalence of Obesity, the development of apps in mobile e-Health intervention in obesity in rural areas, and the role of development and implementation of mobile apps and telemedicine in transforming health care in developing countries: a perspective. He also aspires to assist like-minded people in attracting Federal, State, and private funds and making research a potent arm for the Health Informatics Department both in the United States and globally.
---

Richard Crespo, Ph.D.
Professor, Track: Global & Community Health
Phone: (304) 691-1193
E-mail: crespo@marshall.edu
Dr. Richard Crespo has joined our faculty in Global and Community Health. Dr. Crespo is involved in community health in West Virginia and overseas. He directs the community medicine rotation for family practice residents, teaches international track residents and advises them in selecting international assignments. Additionally he teaches community medicine to second year medical students. Internationally, he consults overseas three to five times a year in Latin America, Africa and Asia. The areas in which he works internationally are program design, disease surveillance, training trainers and evaluation. In West Virginia Dr. Crespo directs numerous grants in chronic disease management, diabetes control, school health and children's mental health. Most of these grants involve rural health centers throughout the state and community-based initiatives.  Dr. Crespo will be teaching Community Health (PH671) this fall.
---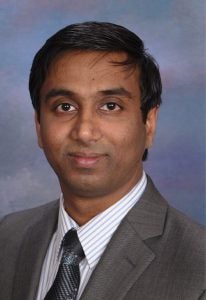 Nandini D. P. K Manne, Ph.D.
Assistant Professor
Master of Public Health Program
Office: Rm 315, Prichard Hall
Phone: (304) 730- 9976
Dr. Nandini Manne received his undergraduate degree in Bachelor of Veterinary Science from Sri Venkateswara Veterinary University, India in 2008. He later received his MS (2011) in Biological Sciences and Ph.D (2014) in Biomedical Sciences from Marshall University.
Dr. Manne's dissertation involved the examination of cerium oxide nanoparticles for the treatment of polymicrobial sepsis and associated shock syndrome in Sprague Dawley rats. He has authored/co-authored more than 15 publications and presented his research on several occasions at national and international meetings. His research interests include the investigation of cerium oxide nanoparticles as a novel anti-inflammatory agent for treatment of various pathologies with high morbidity and mortality.
Ongoing projects-
Therapeutic efficacy of cerium oxide nanoparticles for the treatment of hepatic ischemia reperfusion in male Sprague Dawley rats.
Investigation on the anti-inflammatory properties of cerium oxide nanoparticles to prevent the progression of diabetes in Obese Zucker rats.
Investigation on the use of SGLT2 inhibitors as a prophylactic agent to prevent the development of diabetes and associated metabolic syndrome in Obese Zucker rats.
Examining the molecular pathways involved in animals with sepsis among various age groups.
---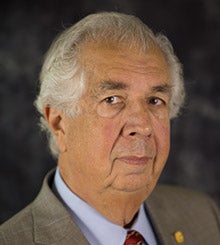 Robert C. Touchon, M.D.
Professor, Cardiology
Phone: (304) 691-8500
E-mail: touchon@marshall.edu
Dr. Touchon is an author/co-author of 43 publications and 45 abstracts.
On-Going Research Projects:
The Effect of Low Volume High-Intensity Interval Training on Glucose Tolerance, Insulin Sensitivity, and Cardiorespiratory Endurance Capacity in Individuals with Prediabetes.
Astra-Zeneca Foundation – Healthy Heart Program, Health Right, Charleston, West Virginia

Amarin AMR-01-01-0019: A Multi-Center, Prospective Randomized, Double-Blind, Placebo-Controlled, Parallel-Group Study to Evaluate the Effect of AMR101 on Cardiovascular Health and Mortality in Hypertriglyceridemic Patients with Cardiovascular Disease REDUCE-IT (Reduction of Cardiovascular Events with EPA-Intervention Trial)

Vascazen Study MARS-01 Omega-3's in Metabolic Syndrome – 

Pivotal Therapeutics Inc.

Biomarkers in Congestive Heart Failure
Peripheral Arterial Screening in a Rural West Virginia Population