October 2, 2015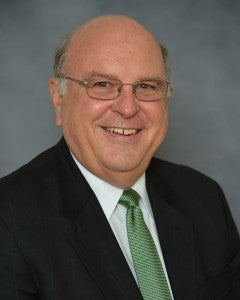 Dear Colleagues,
Although the enrollment figures for this semester will not be final for a couple of weeks, the initial numbers look good and are in line with our revenue forecast in this year's operating budget. That is an important first step toward meeting the financial challenges we have due to reduced State allocations.
The next hurdle we face is realizing the $3 million in net savings we built into this year's operating budget through our Marshall 20/20 initiative. As of this week, I'm pleased to announce that since the fiscal year began on July 1, a number of the recommended changes have begun and we have realized $863,729 in savings toward that $3 million goal.
That is significant progress and would not have been possible without the hard work of everyone at the university. I applaud you. You have reduced expenses, implemented more efficient ways to do business and found new sources of revenue to support our programs.
Expect to see more of those changes recommended through Marshall 20/20 continue over this fall and winter. The Steering Team has appointed another round of teams from across the university community. These teams have begun meeting and will be leading the implementation of the remaining recommended changes—all of which are necessary if we are to meet the $3 million goal for this budget year.
I am encouraged by where we are today and pleased to be in good financial condition relative to many institutions. We have budgeted conservatively and have healthy reserves. In fact, just two weeks ago Fitch Ratings affirmed the university's "AA-" bond rating, citing our "solid institutional profile" and "balance sheet strength."
We cannot, however, take our foot off the gas. I am sure you have seen or heard recent reports about our State's significant revenue shortfalls during the first quarter of this fiscal year. This trend could have serious implications for our current year's budget and, likewise, negatively impact next year's budget. If our revenue or savings estimates are not realized or if we have a mid-year budget cut from the State—which cannot be ruled out—we will have to step back and make additional cuts to this year's operating budget.
Even if all goes as planned, as I said in my last message we will have to find at least $4.6 million in savings for Fiscal Year 2017, and similar amounts in the years to come. With that in mind, we are already ramping up the Marshall 20/20 process to begin to identify even more ways to save money and increase revenue. We will continue to keep you informed as those teams are assembled.
Our first priority is to see that the quality of our academic programs and direct student services are maintained. We have a responsibility to ensure our core mission of educating students is at the forefront of every decision we make. We will do so, and the best path forward will be found by working together.
If you have questions or comments about these or other topics, I invite you to the administration's informal monthly Open House from 3-4 p.m. next Wednesday, Oct. 7, in Old Main 213 (University Communications). Please feel free to stop by for a snack and a chat.
In closing, I am pleased to be here for another semester with you. I am enjoying my time as interim president and continue to be impressed every day by the dedication, hard work and focus on our students I see from each of you.
Sincerely,
Gary
Gary G. White
Interim President