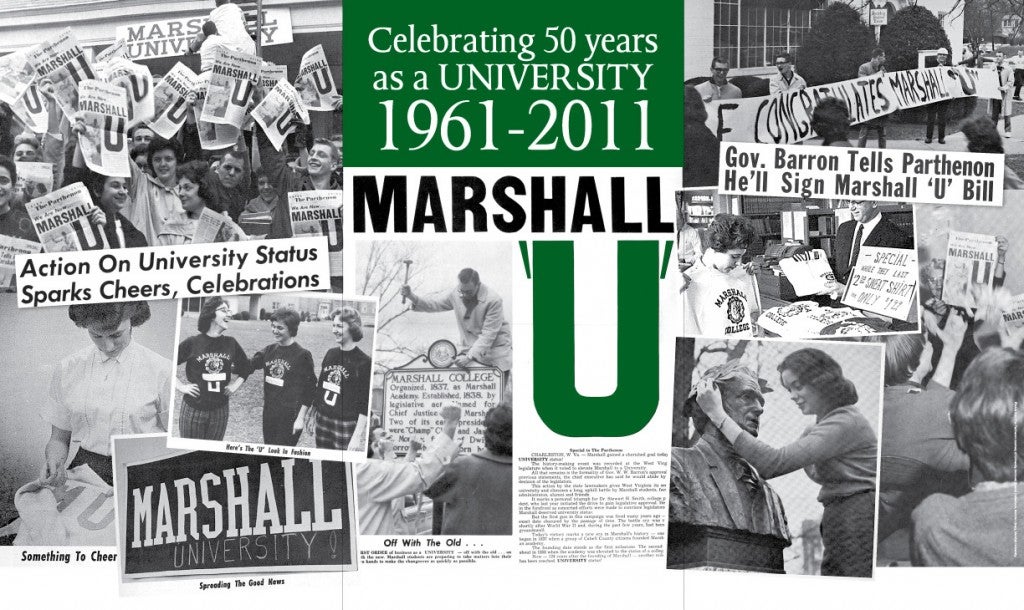 Marshall University is the oldest public institution of higher education in West Virginia, tracing its founding to 1837. It took nearly 125 years of sustained growth, however, before the normal school established on a knoll in rural Cabell County would truly come of age.
It is difficult today to understand the significance of the granting of university status to the former Marshall College. But 50 years ago, the designation as a state university meant far more than just a name.
Video footage and still photographs shot on Marshall's campus the day the news broke that the West Virginia Legislature had passed the university bill depict a student body that celebrated as if the football team had won a national championship. Cheering and running across campus, they acted as if a war had just ended.
And, in essence, that is exactly what had happened. March 2, 1961, marked the end of a hard-fought battle for Marshall's official recognition as an advanced higher learning institution in the state of West Virginia. It was a turning point in the university's history and set the stage for what has indeed been a new generation of pride.
We hope you enjoy this website, and the sights and sounds of this historic event!