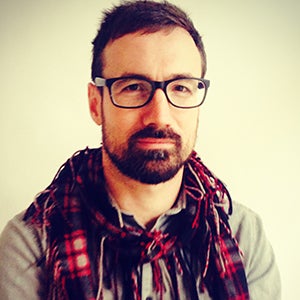 Assistant Professor
Graphic Design/Digital Media
Email:
daniel.dean@marshall.edu
Phone: 304-696-3532
Office: Visual Arts Center 414
Daniel Dean teaches a range of courses that span new media, theory and digital design, as well as video and motion graphics courses that are integral to programs in both visual art and video production.
His work combines aspects of new media, sculpture, and design, alongside a critical interrogation of contemporary technology, and has been shown nationally and internationally at venues such as the Soap Factory, Weisman Art Museum, the Beijing Film Academy, and ZKM in Germany.
He engages regularly in collaborative work and is one of the core members of Futures North, a collaborative design, fabricate, and build team, whose work has been commissioned by such notable organizations as Northern Spark and is regularly supported by significant public art grants.
www.mynameisdanieldean.com
www.futures-north.com
www.mobileexperientialcinema.com
www.centerforadvancedapplications.com
Teaching advice:
Work Makes Work