2017 Autism Across the Lifespan Conference

---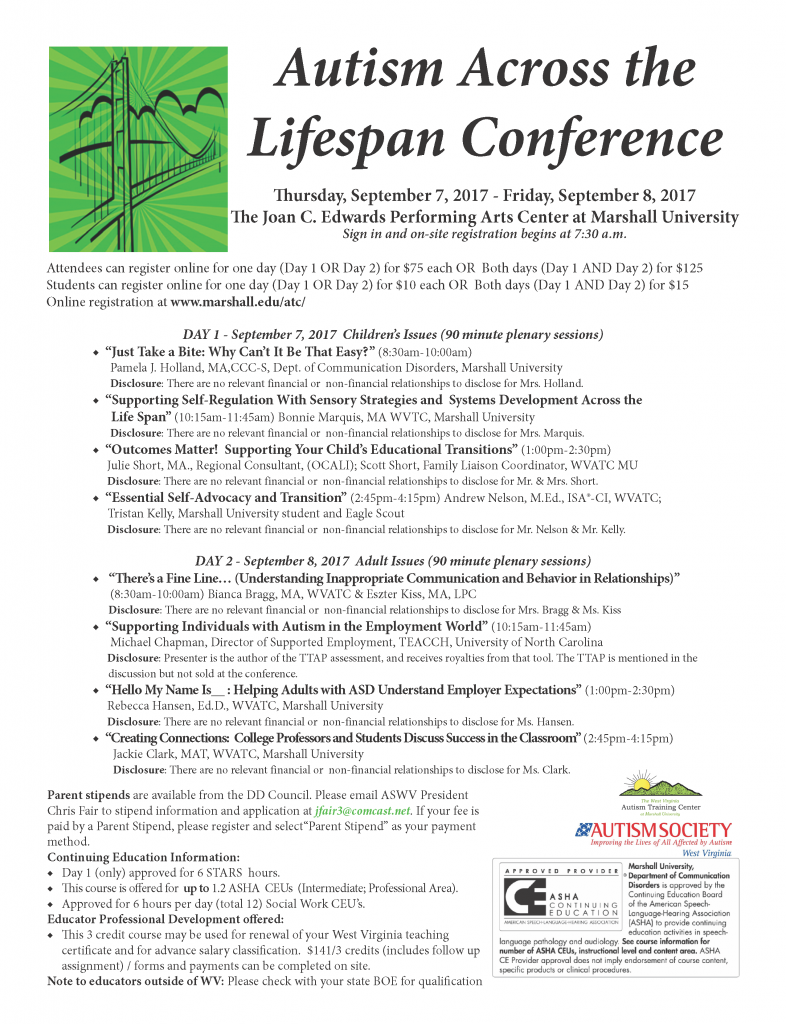 For places to stay overnight in Huntington, visit the Convention and Visitors' Bureau here.
Sorry, but this form is no longer accepting submissions.
Online registration is closed beginning 08/31/2017. Walk-Up Registration is still available, and can be completed at the registration table the morning of the conference. The registration fee must be paid by check or money order at the time of registration, no cash or credit/debit cards will be accepted on site. Please note: If you have been approved for a parent stipend, please call Kelly Preston at 304-696-2840 to complete your registration.