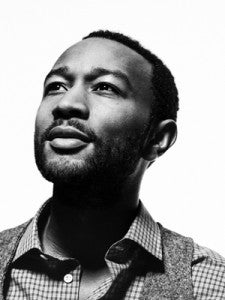 Spend an evening enjoying the music of John Legend and hearing about his thoughts on social justice and poverty in America. John Legend is a multi-platinum selling singer/songwriter, known for his work as a philanthropist/social activist. He has won 9 Grammy Awards, 2 NAACP Image Awards and was named one of Time Magazine's 100 Most Influential People. Legend has collaborated with a who's who of artists including Kanye West, The Roots, The Black Eyed Peas, Alicia Keys, Lauren Hill and Jay-Z. The event will be at the Keith-Albee Performing Arts Center on September 20th at 8 p.m.
For Ticket Information Visit the Marshall Artist Series
Marshall Students: $15 & $10 (cash only) with M.U.I.D.Get tickets at Joan C. Edwards Playhouse Box Office.