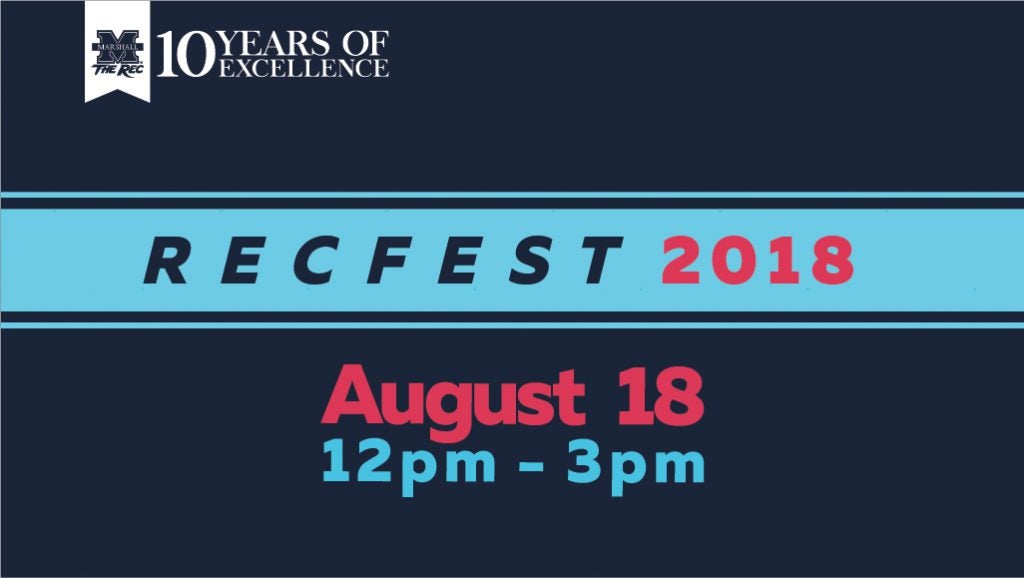 You are invited to join Marshall Recreation Center for the premier event of the year on Saturday, August 18th. RecFest is an opportunity to showcase your business or organization to not only Marshall Students, but to the entire community.
RecFest is the perfect place to connect and collaborate with Huntington and to expose your brand to thousands of incoming Marshall students.
We hope you can join us as we anticipate this to be the largest and greatest RecFest yet. There are new and exciting plans already in place for this year's event as we celebrate 10 Years of Excellence. We look forward to having you as a vendor at the 2018 RecFest event, reserve your space today!
For full details on this years RecFest event, download the 2018 RecFest Vendor Prospectus (PDF).
If you have questions or need additional information, please contact Kayla Dodd via email at dodd18@marshall.edu or by phone at 304-696-3633.