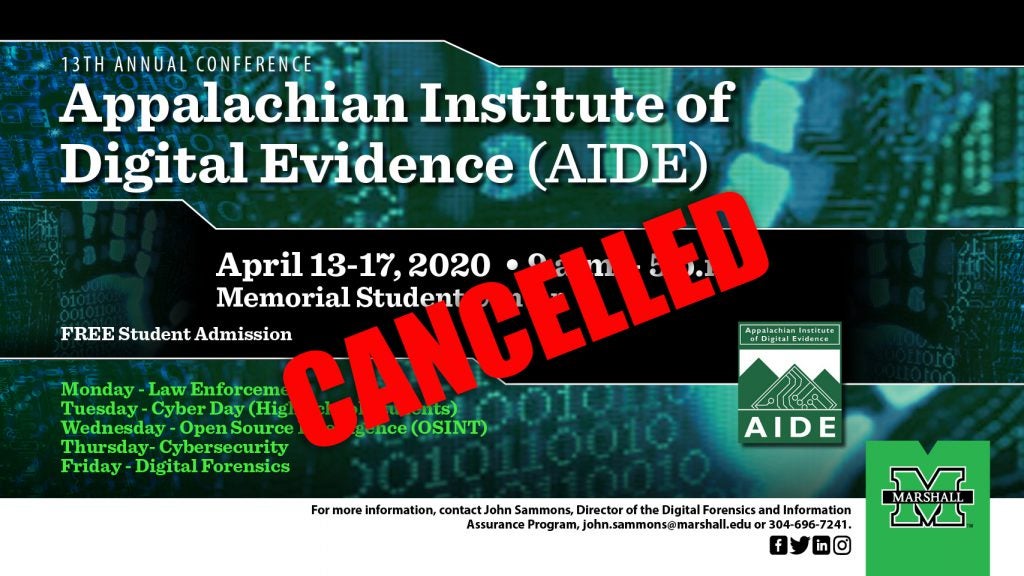 The 13th Annual AIDE conference initially scheduled to take place on April 13-17, has been canceled out of an abundance of caution as the number of international and national coronavirus (COVID-19) cases continues to climb.
We would like to thank everyone who was planning on attending AIDE 2020, and we hope to see you next year at AIDE 2021!
Additional information about COVID-19 and the university's response is available at www.marshall.edu/coronavirus.
Follow us on Twitter & Facebook for more conference updates!