New faculty for Fall 2016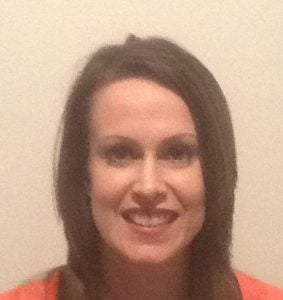 Dr. Conrae Lucas-Adkins
Marshall University's School Psychology Program would like to welcome Dr. Conrae Lucas as an Assistant Professor in the College of Education and Professional Development.  She returns to her Alma mater after working in Lincoln County Schools as a school psychologist for 14 years. Dr. Lucas attended Marshall University, where she graduated with her Bachelor's degree (BA) in psychology and Master's Degree in Clinical Psychology (MA). During her time as an undergraduate, Dr. Lucas viewed school psychology as a possibility, but knew little about the program or what the job entailed.  After graduating with her MA, she worked for the Prestera Center as a School-Based Therapist where she met, and learned about, school psychologists and their roles.
Dr. Lucas became interested in cognition and learning disabilities, however, her evaluations as a contractor were not always accepted by the teachers or utilized in schools. This is what ultimately led her to return to Marshall University for her Education Specialist (EdS) and Doctorate of Psychology (PsyD). For her post graduate study, Dr. Lucas chose to obtain a PsyD at Marshall University due to the proximity of the program to her home.  As such, Dr. Lucas has spent her entire academic career at Marshall, "I owe my heart to Marshall, so I definitely believe in the university and the training of the university. I am honored to be able to come to the place where I began and give back. I feel like being able to come back to a university after being a practitioner helps with my growth as an individual.  You learn something when you practice and then you really learn when you teach it. I wanted to enhance my own learning to become a better school psychologist."
After several years in the field, Dr. Lucas' perception of school psychology has evolved from the test-and-place model to a broader role in which school psychologists collaborate with school staff, assess systems-level issues, and deliver individual and group therapy to help improve student outcomes. In this role, Dr. Lucas feels her skills are appreciated and utilized more by the school staff than when she provides only testing.  As with any career there are both challenging and rewarding experiences.  Dr. Lucas explained that her most rewarding experience as a school psychologist was, "Being a member of a team that was able to intervene early with a preschool child transitioning from West Virginia Birth-to-Three services and evaluate and provide support for that child."  On the other hand, a more difficult aspect of the job is to witness a student who goes through the system and is then later identified as student who needs support. Never doubting her decision to become a school psychologist, the university professor has had the opportunity to work with a variety of students of different backgrounds and age groups (Pre-K to high school) in Lincoln County, West Virginia. She has enjoyed working throughout the county as an itinerant instead of just being placed in an individual school.
Although Dr. Lucas has taught the Summer Practicum course in prior years as an adjunct faculty, she began teaching at Marshall University full-time in August 2016.  She is teaching SPSY 616 Typical and Atypical Child Development, SPSY 621 Data-Based Decision Making 1, and EDF 580 Advanced Studies in Human Development during the fall semester.  Dr. Lucas' research interests include the effects of prenatal drug exposure on children and neurodevelopmental disabilities.  She stated she is "particularly interested in children with learning disabilities and how school psychologists are using the patterns of strengths and weaknesses approach to identify them.  I would like to see if school psychologists are using the computer program or conceptually understanding the PSW models for use in schools."  In addition to teaching and research, Dr. Lucas will be participating in service projects at Marshall University.  She is presently serving on the United Way planning committee and the WVSPA Executive Board as the Marshall University School Psychology program representative.
As an educator of school psychology, Dr. Lucas hopes, that she is able to influence students to become the best school psychologists that they can be, and encourage student learning. Dr. Lucas noted that before she became a faculty member, she had connections at Marshall, mentors who provided advice and support to help become a successful practitioner.
Overall, she hopes to make students more excited about the field of psychology. To the aspiring school psychologists, she would say, "Continue in your pursuit, it's a fantastic and rewarding field of study. Be committed to learning and open to new ideas, seek supervision from senior school psychologists, and put the needs of students at the forefront."
Aside from her career, Dr. Lucas is a committed wife and mother of two.  She and her husband, Randy, of 21 years reside in Lincoln County with their two children: Randyn and Blade. Dr. Lucas believes being a parent has helped her to become more sensitive to the parent's needs and struggles. Outside of teaching, Dr. Lucas currently spends her free time with her children's activities, reading, and enjoying television shows, particularly ones like Law and Order SVU and Chicago Med.
The article was written by Laura Anderson, Morgan Clark, Victoria Hatton, Sarah Barnett-Virgin, and Elizabeth "Libby" Nicholson as a course requirement for SPSY 601.