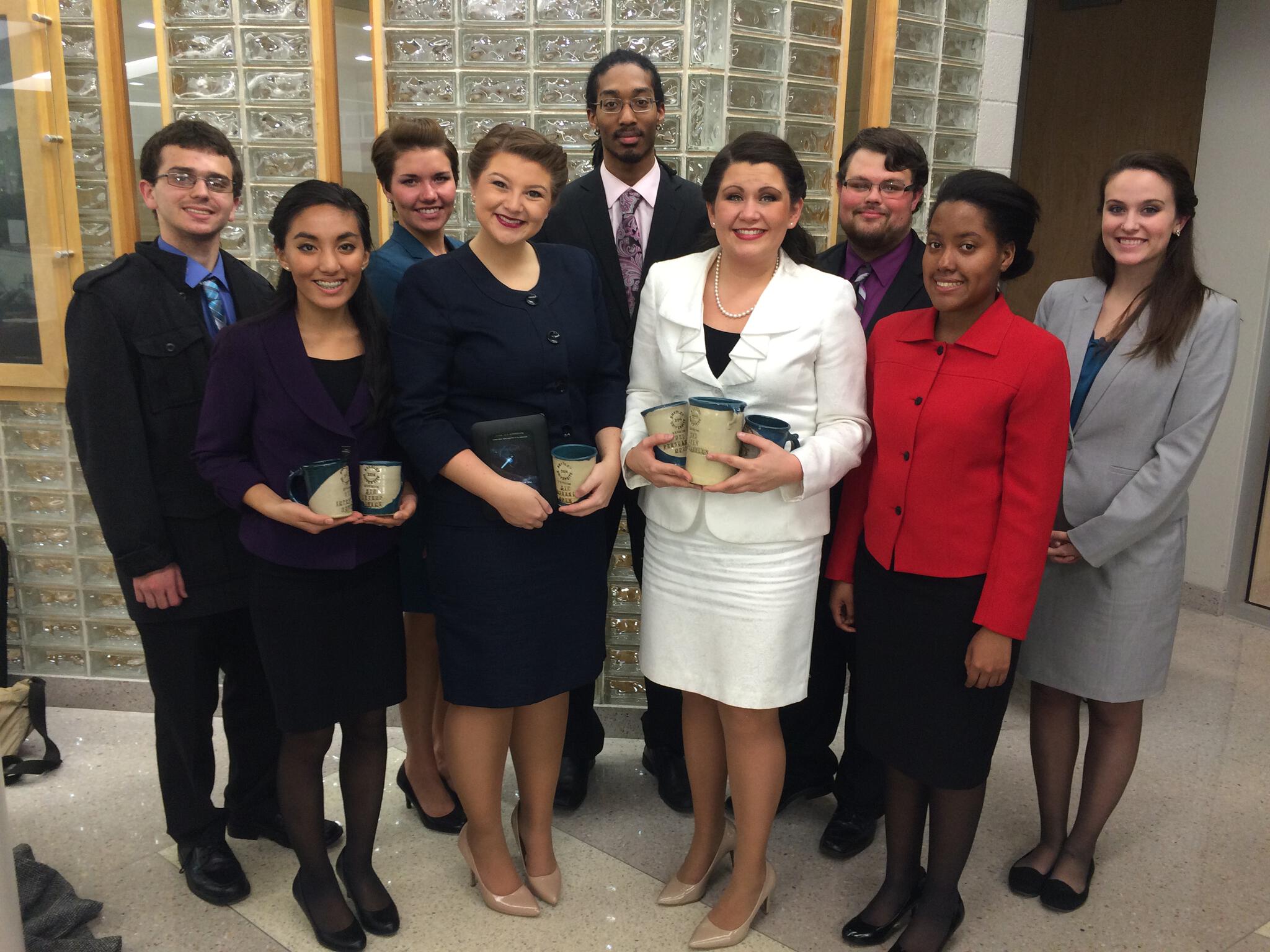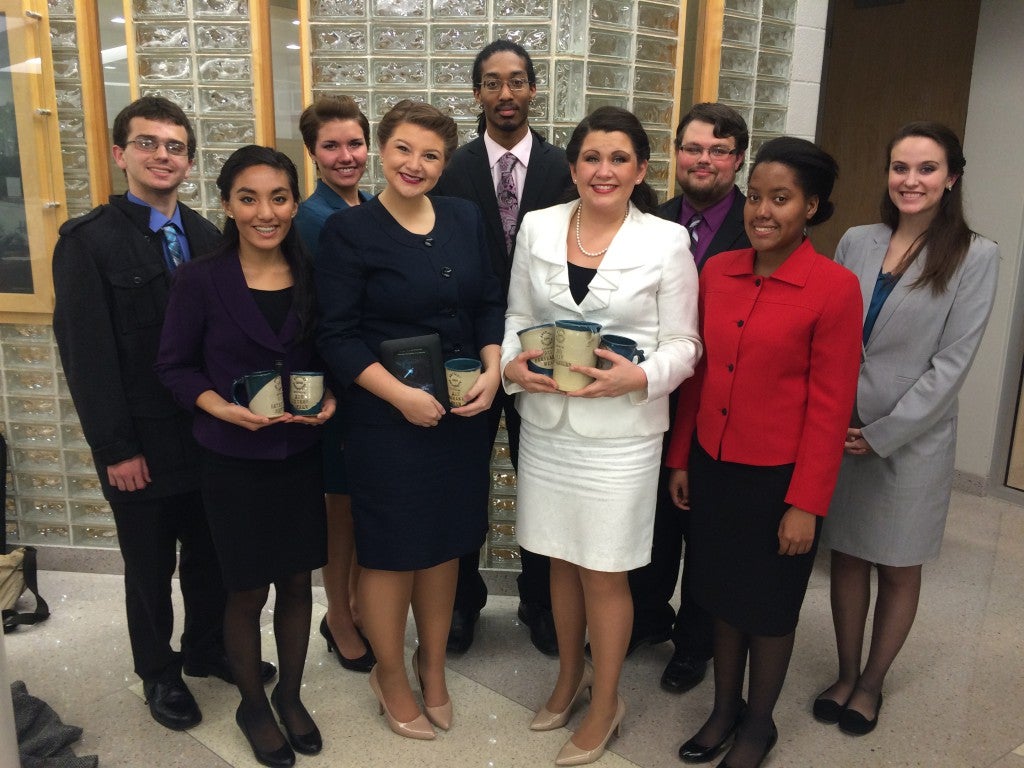 The below information comes from Danny Ray, Director of Forensics:
Marshall's speech and debate team has been very busy the past couple of weeks, hosting the Chief Justice Invitational Tournament on October 25-26, 2014 and attending the largest invitational tournament in the nation on November 1-2, 2014 at Bradley University in Peoria, IL. 1st the 6th annual Chief Justice Speech and Debate Tournament was attended by 23 colleges and universities from 10 different states, making it one of the best attended tournaments in the country. Western Kentucky University, the defending national champion was the tournament winner. They were followed by Simpson College of Indianola, Iowa, George Mason University of Fairfax, VA, Ball State University of Muncie, IN, The University of Kentucky of Lexington, KY and Eastern Michigan University of Ypsilanti, MI. We received several compliments of the beauty of our campus and the politeness and professionalism, of our students and staff who were running the tournament.
Last weekend Marshall placed 7th out of 40 teams at the 67th L. E. Norton Memorial Tournament at Bradley University. We beat several national powerhouse teams including Eastern Michigan University, William & Cary University, Ball State University, The University of Nebraska and Alabama. Not only did we compete with the top teams in the country we proved that competitive speech and debate is alive and well in West Virginia. Our Individual Results were:
Victoria Ledford, a senior, Honors Communication Studies major from Erwin, TN was 3rd in pentathlon, which makes her the 3rd best speaker in the nation. To be eligible for this award, Victoria had to enter at least five events from the three different genres of competition, She competed in Programmed Oral Interpretation, Dramatic Interpretation, Impromptu Speaking, Informative Speaking, Rhetorical Criticism which she placed 4th in the competition and Persuasive Speaking where she placed 3rd. These achievements are incredible for Victoria and our program.
Alyssa Hager, a sophomore Communication Studies major from West Hamlin, WV was a quarter finalist in Prose Interpretation and 5th in Persuasion. Another great achievement for Marshall University. Having 2 finalists in the same event is not an easy task to achieve.
Sarah Nix, a freshman Yeager Scholar, International Affairs major from Huntington, WV was 4th in Novice Impromptu Speaking and 5th in Novice Extemporaneous Speaking.
Marshall travels next to Nashville, TN and Belmont University on November 14, followed by our last tournament of the semester at Ohio State University in Columbus, OH on December 5-6, 2014.