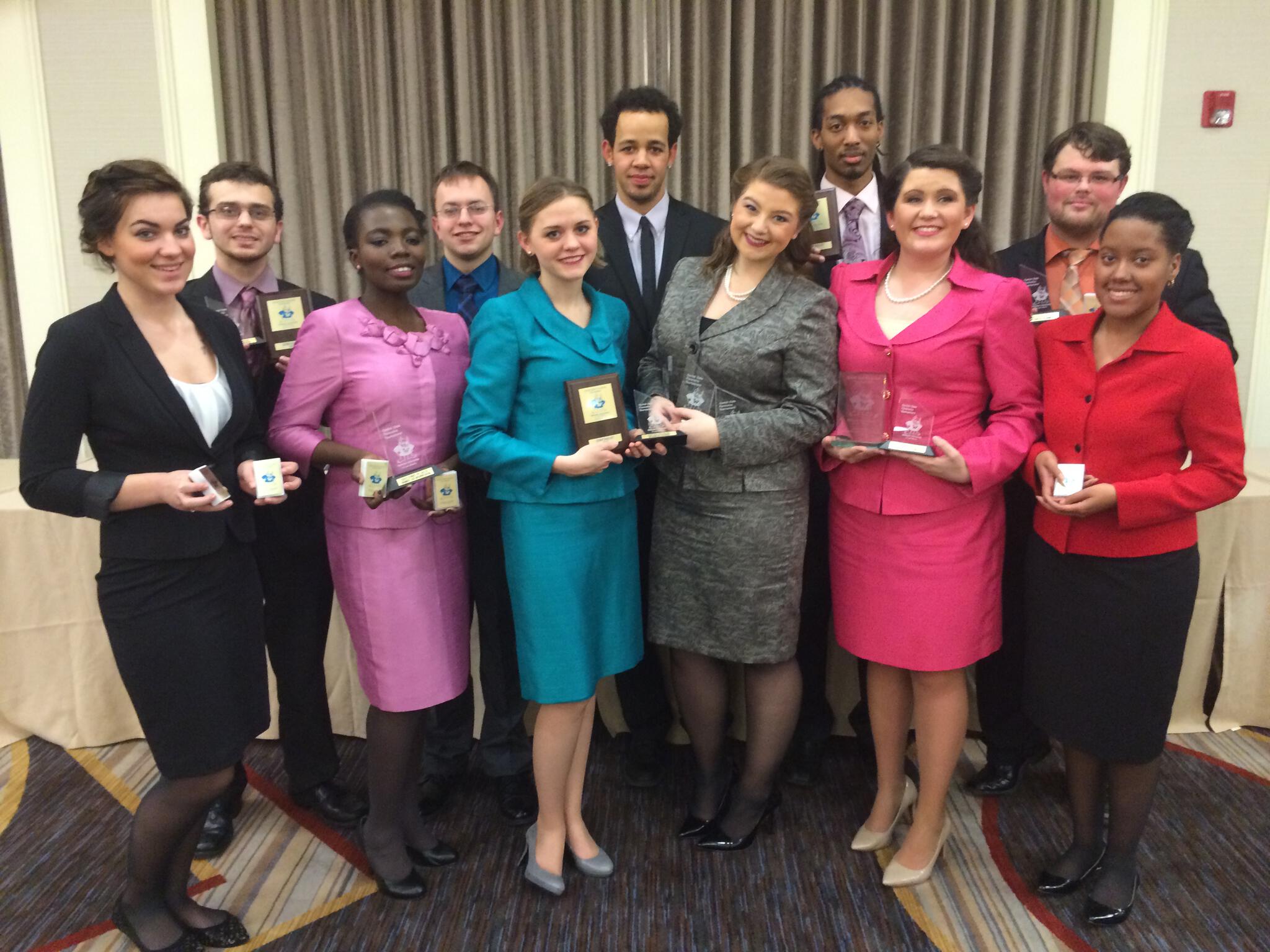 The following comes from Danny Ray, Director of Forensics, Marshall University: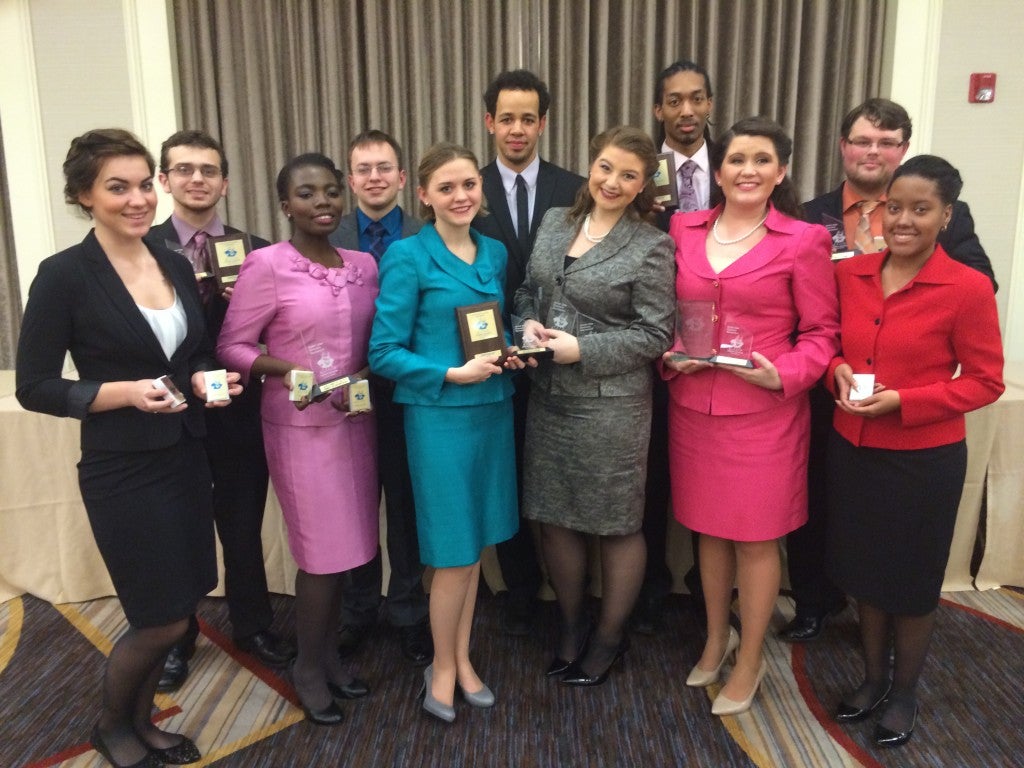 Huntington, W.V- Marshall University's Thundering Word, colloquially known as the university's speech and debate team traveled to Webster University in St. Louis Missouri over the weekend.  " With nearly 50 schools from 22 states, the tournament was definitely one of the most diverse and competitive tournaments of the season," said newly appointed Assistant Director Of Forensics, Deion Hawkins.  As a team, the Thundering Word continued to improve as they finished 3rd in Individual Event Sweepstakes with several individual awards including multiple finalists in the same event as well as a plethora of tournament champions. Individual awards can be seen below:
DeVan Sample, a Senior Honors English Major from Martinsburg, WV, tournament champion in Prose interpretation, 2nd place in duo interpretation with Juliet Djietror, 3rd place in poetry interpretation and semi finalist in Extemporaneous Speaking.
Alyssa Hager, a Sophomore Communication Studies Major from West Hamlin, WV, tournament champion in Poetry interpretation, 2nd place in Prose Interpretation and 2nd place in Persuasive Speaking.
Taryss Mandt, Junior Geology major from Alexandria, WV, 5th place in Informative Speaking, Semifinalist in Prose interpretation and Excellence awards in Poetry, Impromptu and Improvisational Pairs with Juliet Djietror
Juliet Djietror, a Senior biomedical sciences (Pre-Med) major from Mt. Pleasant, MI, 2nd place in Duo Interpretation with Devan Sample, Excellence Awards in Improv Pairs with Taryss Mandt and Excellence Award in After Dinner Speaking.
Victoria Ledford, a Honors Communication Studies Major from Erwin, TN, 5th place in Persuasion and Excellence Awards in Impromptu and Informative Speaking.
Logan Spence, a Sophomore Communication Studies major from Davie, FL, 5th place in Communication Analysis and Semi-finalist in Persuasion.
Garret Walker, a Senior Spanish Major from Shady Springs, WV, 6th place in Informative Speaking and Excellence Awards in Impromptu and Communication Analysis
Matthew Osteen, a Communication Studies major from Jefferson, WV, Semi-finalist in Extemporaneous Speaking.
Marshall next travels to Ohio University for the Appalachian Swing Invitational Tournament.