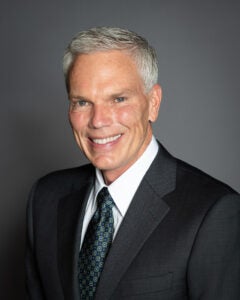 Dear Marshall University students, faculty and staff,
Happy New Year! I hope all of you, like me, are looking forward to the official beginning of our spring 2022 semester next Monday. This coming year holds much promise for our beloved university, as well as challenges from the ongoing pandemic, and as your new president, it is one of my top priorities to communicate as transparently as possible.
I know many of you are likely concerned about the latest COVID-19 variant and the recent rise in cases here in West Virginia and nationally. I want to assure you that our senior leadership team and the Office of Environmental Health and Safety have worked over the winter break to monitor the situation and consult with local health authorities. We also are in communication with other public higher education institutions in the state and the West Virginia Higher Education Policy Commission (HEPC).
Members of our team are meeting this afternoon with county health department officials and Marshall Health experts to coordinate our plans for the start of the semester next week. We will update you immediately if anything changes since our most recent update last week.
Late last week, we were notified by the HEPC that all students returning to campus for the spring semester must be tested for COVID-19, regardless of vaccination status. Therefore, all students who will be enrolled in in-person classes or who will access any service on campus during the semester, including the library, athletic events, student health, student activities, etc., will be required to be tested during the first week of classes.
Residence hall students must report to the lower level of the Memorial Student Center for the required COVID-19 test before their scheduled check-in time and arrival at their residence hall. (Please note this is a change to the previously announced location, due to the weather forecast.)
All other on-campus students must be tested when they arrive on campus for the semester at either the testing tent at 1801 6th Ave. (parking lot across from Commons Residence Halls) or in the lower level of the Memorial Student Center.
Student athletes will also be tested following a separate, more strict protocol as directed by the NCAA and Conference USA.
If you have tested positive for COVID within the past 90 days, please provide proof of your positive test via e-mail to covid19@marshall.edu to be exempt from testing.
Employee testing at the start of the semester is strongly recommended, but not required due to limited availability of tests provided by the state. The university has an adequate supply of tests on hand, however, and it is in the best interest of the campus community to test as many employees as possible as our spring semester begins. Voluntary testing for employees will begin Monday, Jan. 3, in the lower level of the Memorial Student Center.
Details of all updates, including a robust FAQs section and Marshall vaccination and testing data, are available on the university's coronavirus website. It is important to note that masks are still required in all indoor spaces on campus, including during class and when out of personal residence hall rooms and workspaces, regardless of vaccination status. 
Students and faculty at the Joan C. Edwards School of Medicine should have received additional, separate guidance from school officials.
I encourage you to familiarize yourself with the updated protocols in place to help keep our campus safe and healthy. Together, we can have a successful and healthy spring.
Thank you for your continued commitment. I look forward to our first semester together at Marshall University!
Sincerely,
Brad D. Smith
President
Recent Releases