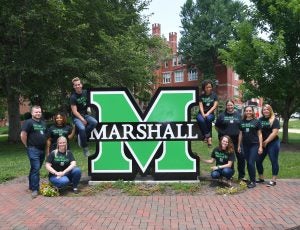 Meet the Marshall University Counseling Center Staff
The Marshall University Counseling Center Staff consists of a Director, one Program Assistant, six Mental Health Specialists, one Graduate Assistant, and two interns. Members of the Counseling Center Staff are trained as trainers for QPR- Question, Persuade, Refer Suicide Prevention Training and SafeTalk, also a suicide prevention training. All staff members have completed Trauma Informed Organization-Basics for All Staff Training and the Counseling Center is a member of the Center for Collegiate Mental Health.
For an appointment please call 304-696-3111 or come to the south lobby of Prichard Hall. Psychiatric support is provided by University Physicians and Surgeons' Psychiatry and Behavioral Medicine and is supplemented, under supervision, by the College of Health Professions. To get more information, please call the Counseling Center at 304-696-3111.