Blackboard Ultra Upgrade: Daily Drop-in Office Hours
The Design Team will host this recurring session providing a "big picture" introduction to Blackboard Ultra. This approach focuses on basic navigation and layout, new features, and guidance on course conversion. Drop in with questions!
When: Monday-Friday 12:00pm-12:30pm throughout the month
Where: Teams Training and Recordings Channel.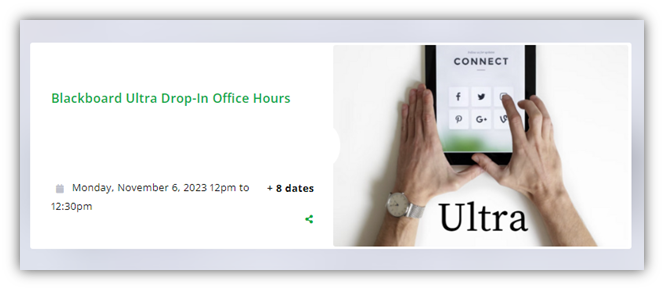 See and Save in MU Localist Calendar
Join on Teams Now