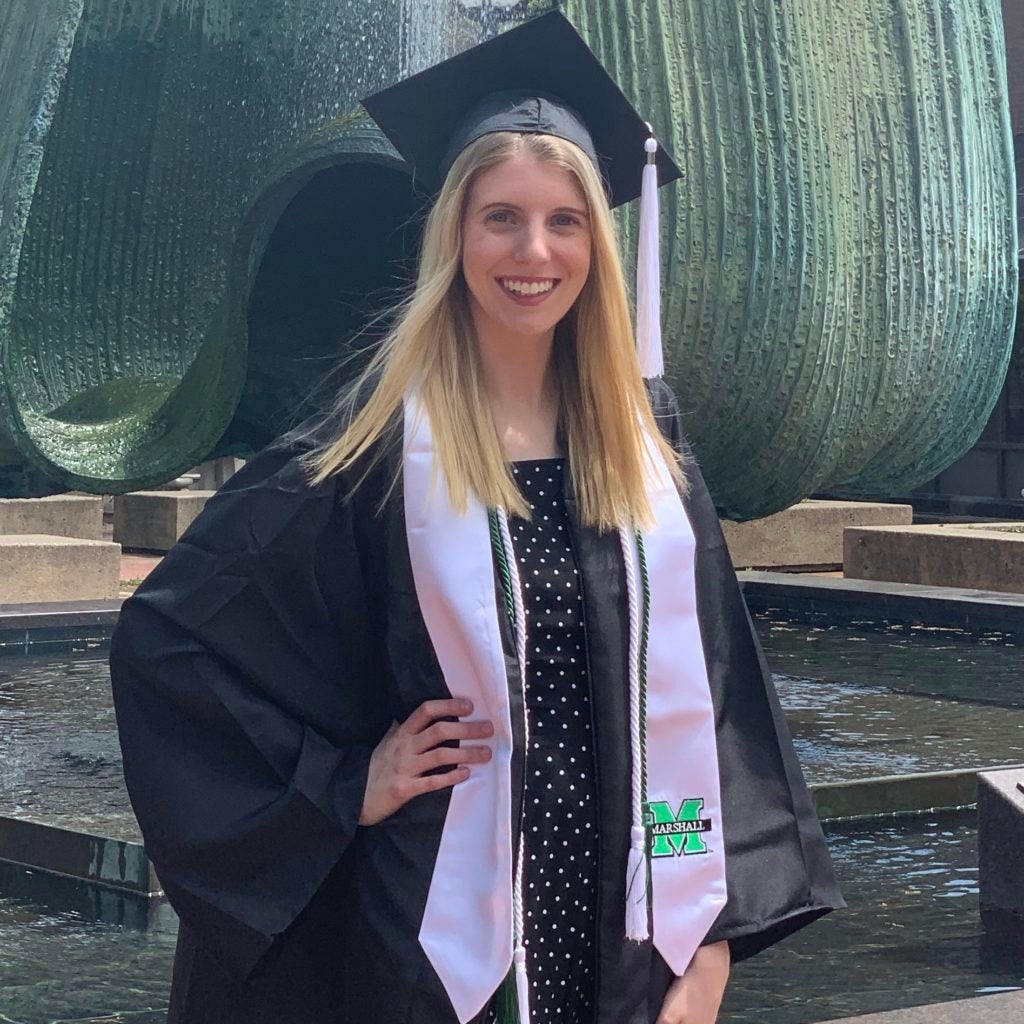 Hometown: Ranger, West Virginia
Majors:
English and Psychology
Minor:
Sexuality Studies
Honors or awards:
Honors College and Summa Cum Laude
Savannah plans to attend Marshall University's PSYD Program to pursue a doctorate in psychology.
When asked if there was
a particular course or memory that stands out
when looking back over her time as an English major she said:
"I think of my ENG 355 class with Dr. Margaret Sullivan. She is a wonderful professor and I had a great relationship with my classmates. It was a wonderful class and it helped ignite my passion for literature!"

Congratulations, Savannah!
Report a Problem with this Page
This form should only be used to report an issue with the layout or content of this particular webpage.