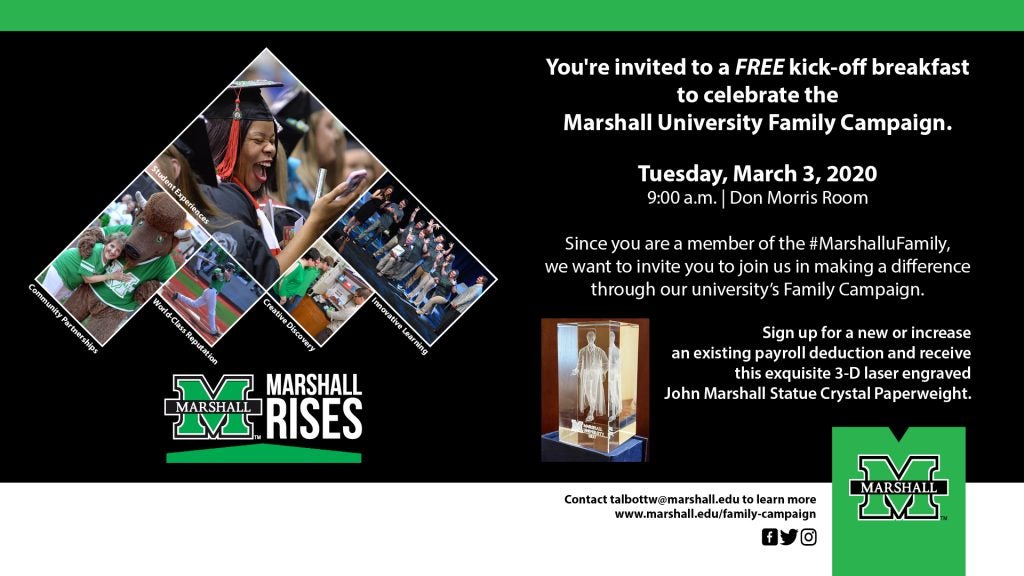 Whether you've been at Marshall for a few months or several years, you may have noticed our university is changing. There is an energy on campus that has only grown since our doors opened in 1837. This energy is palpable and can be felt throughout every classroom, research laboratory, athletic game and community event you may experience.
We want to keep this momentum going. And to do that, we need your help.
Marshall University is launching this year's Family Campaign on Tuesday, March 3, 2020. The Family Campaign is one of the components of the Marshall Rises comprehensive campaign wherein faculty, staff and students have the opportunity to make their mark and become a part of something greater than ourselves.
Want to learn more?
Griffin Talbott
Director of Annual Giving
The Marshall University Foundation
Office of Development
talbottw@marshall.edu
1-304-696-6214
1-866-632-5386